Improve your data management to improve solicitations and dollars raised.
Overview
Given the move to digital fundraising over the past year, there has been an influx in the amount of data you are collecting. Consequently, it is more important than ever to maintain your data hygiene to ensure you are making well-informed segmentation decisions that lead to improved solicitation and dollars raised. However, cleaning up your data takes time and careful planning, and it is not always clear how to begin and sustain such an undertaking.
Join us to learn how to improve the quality and accessibility of your data. You will explore how to adjust your intake and data management processes with the goal of cleaning, standardizing and maintaining quality data. You will leave the program knowing where you stand, with an audit of your data collection process, and you'll identify specific next steps you can take to improve your data integrity.
Who Should Attend
Advancement services professionals looking to improve their data management and collection processes will benefit from this program. More generally, if your position requires the input or management of alumni data, this program is for you.
Follow Through With Success Coaching
Have you ever gone to a training only to find that you came back with great ideas but don't have the time, support, or skills needed to make the changes?
Academic Impressions has produced thousands of trainings and we have learned that utilizing a coach after attending a conference helps provide accountability and bridges the training with the on-the-ground work of getting the job done.
As a result, we are now offering success coaching on select conferences.
Purchase this

training + 3 one hour follow up success coaching calls

Work with an assigned coach who has extensive experience in higher ed.

Get individualized support to help you follow through on what you've learned.

Workshop your plans, run your ideas by someone and get additional help/practice.
To learn more, contact Nick Pettet at nick@academicimpressions.com or purchase the virtual conference + success coaching below.
The Academic Impressions Online Learning Experience
Intentionally Designed
Online Learning
Our virtual trainings go far beyond just replicating PowerPoint presentations online: these experiences are intentionally designed to give you the kind of robust and dynamic learning experience you've come to expect from Academic Impressions. These trainings provide you with an active learning environment and an online space where you can explore ideas, get inspired by what your peers are doing, and understand the range of possibilities around a certain topic. You will leave these sessions with practical solutions that you can take back to your team or task force.
What you will get:
A dynamic, interactive, and high-touch virtual learning experience designed to engage and set you up for growth
Seamless online face-time, networking, group work, and Q&A opportunities from the comfort of your own workspace
Practical takeaways and hands-on knowledge
Guidance from vetted subject matter experts
Unlimited access to all recorded online sessions
See What Our Attendees are Saying
"The virtual design of this conference coupled with the amazing work of our program manager promoted a high level of engagement and sense of community among attendees. The speakers were knowledgeable and enthusiastic to share their experiences. It was a refreshing shift from long days of traditional meetings on Zoom!"
"This is the first time I've ever attended a virtual conference, and to be honest, I had low expectations. Well, I was wrong. I am very impressed with the platform used and the quality of the content shared. Oftentimes, these conferences only talk about ideas and what could work, but at this event, actual pathways and practical next steps were shared. Academic Impressions did a great job featuring quality speakers who were willing to share what they know."
"Although the workshop was online, it felt as if the presenters were right there with us. All presenters were knowledgeable and really related the content to real work experiences. They were so willing to answer questions and offer assistance—I learned so much that I can apply."
"Many conferences leave you with learning but not always sure how to turn that into action for your organization. There were actionable tips shared throughout the two days and tools provided to help move the learning into action. I am always impressed with Academic Impressions conferences and this virtual one did not disappoint."
"At first, I was skeptical that a virtual conference was capable of being both engaging and informational - but Academic Impressions has mastered it! The 3-day online event was structured in a creative way that all participants had multiple opportunities to interact with each other and the presenters. No one's questions went unheard or unanswered. Thank you for this great experience, it has changed my view of virtual conferences and I look forward to attending more in the future."
- Desiree Ford, Digital Communications Manager, Binghamton University
"The virtual conference has been amazing. The presenters have all been great and the information they've provided is going to help us better use our social media. Even though this conference had to be virtualized due to COVID-19, the online format has been set up in a way that we can all collaborate and share ideas. I'm very eager to take what I've learned back to campus and start implementing new ideas."
- Chris Forde, Coordinator of Marketing & Public Information, Lincoln Trail College
Day One | March 24, 2021
Welcome and Introductions
11:00 – 11:30 a.m.
---
Understanding the Data You Have
11:30 a.m. – 12:00 p.m.
We know that you are inundated with the amount of data your team has available. However, it is important to start differentiating between which data can best serve you and your institutional goals. This session will help you understand the data you have on-hand, as well as data you seek to obtain, which is the first step in improving the accuracy and efficiency of your processes.
---
What to Expect in the Hygiene Process
12:00 – 12:30 p.m.
The undertaking of cleaning your data and setting up processes to maintain data hygiene can be a multi-year endeavor. Knowing this, it is important to understand and consider what this process looks like and what your shop can expect to gain from it.
---
Break
12:30 – 12:45 p.m.
---
Securing Buy-In
12:45 – 1:30 p.m.
The challenge of communicating the benefits to leadership and colleagues in order to secure buy-in can depend on how your team currently views the quality of your data. With an effort such as this—one requiring work beyond your day-to-day responsibilities—it is important to ensure the right stakeholders are onboard with the initiative. In this session, you'll learn how to communicate with your key stakeholders in order to increase their engagement.
---
Long Break
1:30 – 2:00 p.m.
---
Setting Your Priorities
2:00 – 2:45 p.m.
Now that your team is engaged in the initiative, it is time to prioritize your needs. This session will help you identify your shop's priorities, so that you can prepare for the data cleaning process.
---
Working Session
2:45 – 3:00 p.m.
Before moving into the tactics involved with cleaning your data, you will answer some fundamental questions to help you understand what your data currently looks like, the motivation for your data-cleaning initiative, and what you expect to accomplish with your plan.
---
Break
3:00 – 3:15 p.m.
---
Cleaning Your Data
3:15 – 4:30 p.m.
The focus of cleaning your data will be standardization, and you'll need to examine when, how, where, and by whom data is entered and tracked. In this session, we'll discuss how you can overcome common challenges and implement best practices for how to clean and manage your existing data.
---
Faculty Q&A Panel
4:30 – 5:00 p.m.
---
Day Two | March 25, 2021
Reflection and Networking
11:00 – 11:30 a.m.
While networking via breakouts, to begin the second day we will focus on sharing our challenges with one another and discuss how the content from the first day can apply to help solve these challenges.
---
Maintaining Data Hygiene – Determining Staff Access and User Rights
11:30 – 12:15 p.m.
Cleaning your data is an effort you won't want to repeat. Therefore, it is essential to maintain your data hygiene by determining the appropriate staff access and user rights to certain data. In this session, we'll help you identify how to create these standards for your shop.
---
Maintaining Data Hygiene – Creating an Intake Process for New Data
12:15 – 1:00 p.m.
As another level of security to ensure that your data hygiene is maintained, formulating an intake process for your team is essential. With a process manual that outlines the steps that data intake should be taken with, current and new team members will participate in the process of maintaining data hygiene. This session will help you think through what a process manual for your shop could look like.
---
Long Break
1:00 – 1:30 p.m.
---
Smart Data Segmentation
1:30 – 2:30 p.m.
With clean, well-organized data, you will see an improvement in the quality of how you segment your information. This can lead to improved stewardship, increased contact rates, and a more targeted approach in data purchasing. All of which leads to more funds raised. In this session, we'll discuss ways you can use your newly-cleaned data to help you better achieve these goals.
---
Break
2:30 – 2:45 p.m.
---
Using Data to Inform Strategy
2:45 – 3:45 p.m.
Having confidence in the data you have will lead you and your team to develop and inform your strategy. With the newfound energy that comes with this confidence, your shop will be able to elevate your goals and achieve success beyond what you were ever able to accomplish prior to having your data clean and organized.
---
Break
3:45 – 4:00 p.m.
---
Identifying Your Next Steps
4:00 – 4:30 p.m.
You'll have the opportunity to integrate the lessons learned from this conference and apply them to your shop, identifying the next steps you plan to take to help you start or advance your data-hygiene initiative.
---
Closing Q&A
4:30 – 5:00 p.m.
Kirsten Dorius
Director of Development Services, University of Utah
Kirsten started her career with the University of Utah managing the Data Integrity team before transitioning to gift processing manager, and finally into her current role as the Director of Development Services where she oversees both of the departments she previously managed.
Stephanie Ulmer
Senior Director of Operations, The Bloomsburg University Foundation
Under Steph's leadership at Bloomsburg, the data team improved their solicit-able records by 47%, lead the data mining and research efforts through a successful comprehensive campaign, raising $12 million above the campaign goal, collaborated with teams to secure business information on alumni and continues to evaluate processes and procedures for efficiency and effectiveness.
ACADEMIC IMPRESSIONS MEMBERS
Get access to THIS virtual conference only.
Virtual Conference + Success Coaching
Get access to THIS virtual conference + success coaching.
$1,495 $1,395
through March 17, 2021
Get access to THIS virtual conference only.
Virtual Conference +
Success Coaching
$2,195 $2,095
through March 17, 2021
Get access to THIS virtual conference + success coaching.
Get this virtual conference + 100s more FREE with membership!
Questions About the Event?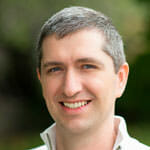 Nick Pettet
Program Manager, Academic Impressions