After participating in this online training, you will be able to use career services data to improve the impact of your program.
Learn how you can update your career services reporting strategy with existing resources. You will be provided ideas and resources to help ensure that you are collecting the right data to better analyze your office's performance. Obtain tips for how to better identify, track, and analyze metrics in order to:
Harness the power of analytics in the career center
Increase student engagement
Develop tailored programming
Advocate for resources tied to outcomes
Make data-informed decisions
Who Should Attend
Career services professionals who are tasked with demonstrating and improving effectiveness with measurable outcomes cannot miss this training. Career advisors, counselors, and alumni engagement professionals will also benefit from this webcast.
Wednesday, August 30, 2017
1:00 - 2:00 p.m. EDT
Defining analytics in higher education

Background and examples of institutional uses

Establishing a program for data collection

Assessing existing sources of data
Evaluating data reliability
Establishing buy-in and a program for data collection

Moving from assumptions to data-driven decision-making

Learning to answer and automate questions

Strategies for telling your story with data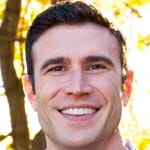 Jon Schlesinger
Director of the Hiatt Career Center
Brandeis University
Jon is a frequent writer, presenter, and trainer on career development theory, data analytics, and learning outcome assessment in career services. He presents at national and state career associations, as well as invited trainings at college career centers. Additionally, Jon has recent articles in the NACE journal, as well as peer-reviewed publications. His passion is student career development and working with career center staff. Prior to joining Brandeis, Jon was the Assistant Director for Strategic Planning and Communication in Career Services at the University of Colorado, Boulder.

$525 through August 23
$700
Live Webcast Registration + Digital Recording
Access to the live webcast: Invite your team!
Links to all presentation materials and resources
Permanent digital recording of the live webcast
$350
$425
Webcast registration
Presentation materials and resources
Access to webcast recording for 60 days (available 10 days after webcast)
$350
Presentation materials and resources
Permanent digital recording link delivered 10 days after webcast
Questions About the Event?
Elizabeth Ross Hubbell
Program Manager, Academic Impressions