Learn how to retain and prepare online students for success.
Overview
Online student retention and success are more critical than ever in context of the COVID-19 pandemic. Join your colleagues and our expert instructors — who have years of experience supporting online students — to discuss practical strategies for online student retention. This one-of-a-kind conference will allow you to:
Take a holistic approach that combines data and decision-making with student support and instructional perspectives
Learn a multiplicity of proven approaches to online student success from different types of institutions
Draft a plan that you and your colleagues can use to increase online student success at your institution
Throughout the training, our experts will be on hand to provide personalized advice and coaching as needed.
Examples Rooted in Practice, Not Theory — Leave with a Plan
To help you apply the concepts learned at this conference to your own institutional context, you will be given plenty of hands-on working time and you will take away a customized plan that you can use to increase online student success at your own institution.
Bring Your Cross-Functional Team
If you want to increase your online students' academic success and retention rates, learn support strategies, or reinforce what you know, this program is for you. Institutional teams consisting of online program managers, academic advisors, faculty, student services personnel, and retention and enrollment staff will benefit from this conference. Save 15% when you register three or more colleagues. Contact Jess Landis at jess@academicimpressions.com to place a team order.
The Academic Impressions Online Learning Experience
Intentionally Designed
Online Learning
Our virtual trainings go far beyond just replicating PowerPoint presentations online: these experiences are intentionally designed to give you the kind of robust and dynamic learning experience you've come to expect from Academic Impressions. These trainings provide you with an active learning environment and an online space where you can explore ideas, get inspired by what your peers are doing, and understand the range of possibilities around a certain topic. You will leave these sessions with practical solutions that you can take back to your team or task force.
What you will get:
A dynamic, interactive, and high-touch virtual learning experience designed to engage and set you up for growth
Seamless online face-time, networking, group work, and Q&A opportunities from the comfort of your own workspace
Practical takeaways and hands-on knowledge
Guidance from vetted subject matter experts
Unlimited access to all recorded online sessions
See What Our Attendees are Saying
"At first, I was skeptical that a virtual conference was capable of being both engaging and informational - but Academic Impressions has mastered it! The 3-day online event was structured in a creative way that all participants had multiple opportunities to interact with each other and the presenters. No one's questions went unheard or unanswered. Thank you for this great experience, it has changed my view of virtual conferences and I look forward to attending more in the future."
- Desiree Ford, Digital Communications Manager, Binghamton University
"The virtual conference has been amazing. The presenters have all been great and the information they've provided is going to help us better use our social media. Even though this conference had to be virtualized due to COVID-19, the online format has been set up in a way that we can all collaborate and share ideas. I'm very eager to take what I've learned back to campus and start implementing new ideas."
- Chris Forde, Coordinator of Marketing & Public Information, Lincoln Trail College
Day 1
Connecting Data to Programs
Meet & Greet
11:30 a.m. – 12:00 p.m.
You will have a chance to connect with our expert speakers and other attendees, share how you've adapted your retention efforts for online students in light of the pandemic, and discuss what you've learned since March.
---
Welcome and Introductions
12:00 – 12:15 p.m.
---
Online Student Retention: The Broader Landscape
12:15 – 1:15 p.m.
This opening hour will set the stage for our understanding of online student retention and the various components we will explore throughout the conference. We will look at national data and trends and discuss how these trends are playing out on our campuses.
---
Break
1:15 – 1:30 p.m.
---
Data and Decision-Making
1:30 – 2:45 p.m.
We'll begin by focusing on retention data. Our instructor will provide numerous examples from his own institution, and we will engage in group discussion around the following topics:
Specific data points you should examine
How to identify patterns in your data to discern persistence and retention challenges
How you can effectively analyze your data to make informed decisions
Identifying programs or services to pilot based on what your data is telling you
How you can move from being predictive to prescriptive with your data capabilities
---
Break
2:45 – 3:15 p.m.
---
Beginning Your Plan: Working Time
3:15 – 4:15 p.m.
This block of working time will center around the baseline retention data collection, tracking, and analysis that you need to be doing with regards to your online student cohorts. You will be given time to work through a series of worksheets in small groups, or in your teams, that will help you take stock of which data points you already have and actively track and which ones you still need. Our experts will be on hand for individualized coaching and consultation as needed.
---
Day 1 Wrap-Up
4:15 – 4:30 p.m.
As we conclude our first day together, you will have the opportunity to ask questions of the speakers and connect with other attendees around shared challenges and opportunities.
---
Day 2
Enhancing the Learning Experience
Sign-In and Networking
11:50 a.m. – 12:00 p.m.
---
Day 2 Opening Remarks
12:00 - 12:15 p.m.
---
Preparing Students for Online Success
12:15 – 1:30 p.m.
Creating a purposeful orientation experience that is specifically geared toward online students can go a long way to promote retention on the front end. Our second day together will open with an in-depth case study of one institution's creative approach to their online student orientation. We will address:
Best practices and strategies pertaining to orientation format
Implementation
Topics to include
Delivery methods
---
Break
1:30 – 1:45 p.m.
---
Best Practices for Course Design in the Online Environment
1:45 – 2:45 p.m.
Course design is a critical component of retention in the online learning space. A quality course should be designed to be straightforward and navigable for students and include ample opportunity for student-to-student interaction. In this session we will explore the connection between course design and retention, as well as provide best practices for designing an effective online course.
---
Break
2:45 – 3:15 p.m.
---
Online Faculty Training: Structure, Content, and Delivery
3:15 – 4:15 p.m.
This session will feature a focused conversation on best practice techniques for training programs designed for online faculty. We will answer the following questions:
How can I mitigate faculty resistance to online teaching?
How are other institutions training faculty to teach effectively online?
What does the format of those training programs look like, and which aspects of effective online teaching are they most emphasizing?
You will hear a presentation from an institution that has implemented an exemplary faculty training program. You will also be given time to identify your own strengths and opportunities for improvement at your institution.
---
Continuing Your Plan: Working Time and Day 2 Wrap-Up
4:15 – 4:45 p.m.
Here, at the halfway point of the conference, you will be given time to get together with your teams to work on specific online support programs and services. Templates and worksheets will be provided and conference instructors will be on hand for questions, individualized coaching, and consultation as needed. You will be asked to share what progress you have made with the group at the end of the hour.
---
Day 3
Student Support and The Road Ahead
Sign-In and Networking
11:50 a.m. – 12:00 p.m.
---
Day 3 Opening Remarks
12:00 – 12:15 p.m.
---
Mental Health and Online Learning
12:15 – 1:15 p.m.
Providing adequate mental health support for distance learners is often more challenging than it is for on-campus students. In this session we will explore national student mental health trends, best practices for training faculty and advisors to identify the signs of online learners experiencing mental health issues, and how technology and other tools that are available to institutions to help work around state counseling licensure issues.
---
Break
1:15 – 1:45 p.m.
---
Student Support: Best Practices for Advising for Success
1:45 – 2:45 p.m.
This session will feature a focused conversation on best-practice techniques for reaching beyond academic advising to support students through their online-program journey. The discussion will include a case study that explores the impact and implementation of Arizona State University's Success Coaching Program and explore how institutions can effectively support online students around non-cognitive factors such as grit, creativity, and time management. You will be given ample time to discuss these topics with the group and to plan how you will improve your own strategies in this area.
---
Break
2:45 – 3:00 p.m.
---
Finalizing Your Plan
3:00 – 4:00 p.m.
This hour will give you the opportunity to complete the third and final portions of your draft plans. The conference instructors will be circulating around the virtual breakout rooms to provide individual help and guidance as needed.
---
Moving Forward: Key Takeaways and Conference Wrap-Up
4:00 – 4:30 p.m.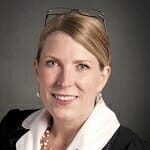 Dr. Kristen Betts
Clinical Professor, Ed.D. Program in Educational Leadership and Management, Drexel University
Dr. Betts has over 20 years of experience in higher education serving in key leadership positions within private, public, and for-profit institutions as a Program Director, Senior Director for e-Learning, Director of Online & Blended Learning, and Chief Academic Officer. Her expertise is in higher education, online and blended learning, curriculum and instructional design, strategic planning, and evaluation. Dr. Betts has received distinguished national awards for her work in higher education and online learning including the CITE 2015 Award by Pearson for Excellence in Online Administration.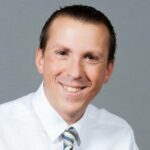 Dr. Eric Klein
Dean of Learning and Technology Resources at Grossmont College
As Dean, Eric is responsible for providing leadership, administrative oversight, and coordination of online and digital education. He has held several administrative positions throughout his career in higher education, and has been described as a visionary, inclusive, and collaborative leader.
Questions About the Event?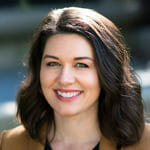 Jess Landis
Program Manager, Academic Impressions
*There are limited spots available for All-Inclusive Members to register for Virtual Conferences for free in 2020. Each virtual conference has a registration cap in order to ensure a high-quality learning experience, personalized attention, networking and interactivity. If the cap has been met, All-Inclusive Members can register with a $250 discount if space is available.
Please note the member discount is not applicable on conference binders or success coaching.