Adopt strategies to support your sophomore-year students and ensure their success.
While many institutions have support systems to ensure the success of their first-year students, sophomores often find little support to help them navigate successfully to their junior year. Perhaps it isn't surprising that many institutions find most of their students dropping out, transfering, or experiencing financial, mental, and academic challenges during their sophomore year.
Join us in San Diego for this practical and comprehensive training to learn how to impact your overall retention rate by ensuring that your sophomore students receive the support they need for success and progression. You'll be armed with strategies that have the most impact with the least amount of resources required, that you can utilize without the budget, staffing, and resources that some First Year Experience initiatives enjoy.
You will hear institutional case studies and engage in interactive working sessions complete with consulting time to ensure you walk away with solutions and a clear action plan that you can put to use immediately after returning to campus.
Who Should Attend
This workshop will benefit those tasked with improving student retention, both on the decision-making and implementation levels.
Vice Presidents or Deans for Student Success, Directors of Retention & Student Success, and Orientation & Transitions staff will certainly find this program valuable.

Want to get your whole task force on the same page and work through a plan for retaining your sophomores collaboratively?
Bring your team and save!

Agenda
Your registration for the event includes full access to all conference sessions and materials, breakfast, lunch, and the networking reception on Monday, and breakfast on Tuesday, as well as refreshments and snacks throughout the conference.
Day 1
8:30 a.m. - 5:30 p.m.
Defining "Sophomores" and Their Unique Needs
In this opening session, we will discuss the many ways "sophomores" or "second-year students" can be defined. We will look at current trends and definitions, why this group continues to be a focus for retention, and data on the current state of sophomore programming in higher ed.
---
What Can We Replicate?
You will discuss defining "retention" versus "success." You will also learn how other institutions audited what was already being done on campus. We will not only focus on sophomore-specific programs, but also programs for overlapping groups such as Honors or Transfer students.
---
Working Session: Defining Goals and Considering Solutions to Replicate
In this working session, you will have an opportunity to reflect and discuss the following: What are our goals for sophomore student growth and success? What is currently being done on my campus to impact sophomore retention? Where are our biggest drop-offs with sophomore students? What has been tried that was successful? What has been unsuccessful? What can we replicate that we are already doing with other sub-populations? You will break into like-institutions and have consulting time with the speakers.
---
Case Studies of Current Programs & Impact
You will hear case studies of current comprehensive sophomore initiatives, lessons learned, and the impact they are currently having. Included in these case studies may be research opportunities, study abroad opportunities, and living learning communities.
---
Working Session: Identifying and Prioritizing Potential Solutions
In this final working hour of the day, you will begin the process of considering ideas you have heard on Day 1 and what will be feasible to adopt, adapt, or incorporate on your campus. You will have an opportunity to begin prioritizing your ideas and getting feedback from peers and facilitators.
---
Networking Reception
This informal reception is your chance to decompress, have some refreshments on us, and expand your network of connections. Our programs are intentionally designed for smaller groups, so this is a great time to catch-up with attendees and speakers whom you may not have connected with yet.

---
Day 2
8:30 a.m. - 12:00 p.m.
Expanding Programming for Sub-Populations
In this session, you will consider how your sophomore sub-populations could benefit from programming focused specifically on their needs. Among others, we will discuss the needs and potential solutions for transfers, returning adults, and underserved groups.
---
Assessing Your Impact
Our experts will present on how other institutions are assessing the impact of their programs. You will have a final working session immediately after so that you can begin considering how you will define success and collect data as you implement your new ideas.
---
Final Working Session: Initial Action Steps and Defining Success
In this final working session, you will decide upon your first action steps when you return to campus and design a plan for "who, what, where, when, and why" for your outreach efforts. This will be an opportunity to consider barriers, challenges, opportunities, and which levers of change on campus with which you can align. Facilitators will be on hand for feedback.

Speakers
Jimmie Gahagan
Director of VCU Lead, Virginia Commonwealth University
Jimmie facilitates students' integrative learning and leadership development to support their success and employability. He teaches leadership classes and encourages students' engagement in high-impact practices such as study abroad, internships, undergraduate research, peer leadership, and service-learning.
Molly Schaller
Associate Professor, School of Education, Saint Louis University
Molly has conducted extensive research on students' sophomore-year challenges and successes. Prior to her faculty position, she worked for ten years in student affairs administration.
David Sneed
Director of the Growth & Purpose for Students Program, Belmont University
After spending 25 years in progressive roles within Student Life (DePauw University, Millsaps College and Davis & Elkins College) Dr. Sneed was asked to use the skills and experiences of those years to help Belmont implement its comprehensive SYE program.
$1,395 through Oct 11
$1,495
Adopt strategies to support your sophomore-year students and ensure their success.
Team Discounts Available
1-2 registrations: full price
3-4 registrations: 15% off each conference registration
5-7 registrations: 20% off each conference registration
8 + registrations: 25% off each conference registration
$295
Purchase the conference binder, which includes all presentation slides, worksheets, action plans, and additional resources.
Note: Conference attendees do not need to purchase materials separately.
Questions About the Event?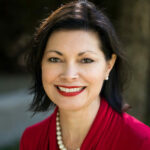 Elizabeth Hubbell
Senior Program Manager, Academic Impressions