Improve your digital advising communication through social media, text messaging, and email.
Learn how to develop a digital advising communication plan aimed to improve student engagement with advisors. You will explore the pros and cons of different communication platforms and leave with examples of successful:
Planning, development, and launching of advising communication campaigns

Utilization of social media to connect with students

Automation of communication to improve efficiency
"This webinar was well worth the time and money! [Benjamin Forche] was exceptional with the information he shared from the handout, to his delivery, to the action plan he provided, encouraging us to adapt his materials to suit our institutions. I highly recommend attending this webinar, especially if you are looking to enhance communications using technology with your students."
- Krista H. Malley, Ph.D., Manager for Student Success, Oakland University
Sample Communication Plan and "How To" Document
In addition to the live webcast, attendees will receive a resource packet that includes:
A communication plan document with sample campaigns and social media tool allocation

A "how-to" document for using various technology resources for digital advising
Who Should Attend
Professional and faculty academic advisors will gain a better understanding of best practices in digital communication, specifically as they relate to key information transfer for students. Student affairs leaders and communications professionals will also benefit from gaining a better understanding of the key communication points in the advising calendar.
Creating, Launching, and Implementing a Digital Advising Communications Plan
In this session, you will learn how to design your communications plan, including selecting the best media for your efforts. You will also learn how launch your communication campaign for maximum impact. Finally, you will learn how to automate some of your communications so that your team can operate more efficiently.
Student Privacy Considerations
In this session, we will discuss student privacy considerations that you need to keep in mind as you utilize the media that you have selected.
Assessing the Impact
In the final session, you will learn how to create ongoing assessments for your communication efforts so that you can see what's working and what needs improvement. Many times, institutions realize that communication efforts that work in one environment can be ineffective in other environments. This session will help you and your team assess what works best for you.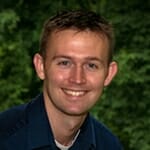 Benjamin M. Forche
Director of Student Affairs
Ohio University
Ben currently serves as the Director of Student Affairs for The Patton College of Education at Ohio University. In this role, he supervises six professional academic advisors utilizing Appreciative Advising as their advising philosophy. He is also responsible for many college initiatives focusing on recruitment and retention. All efforts the Office of Student Affairs are rooted in assessment and Appreciative Advising. Ben previously served at The Ohio State University in the role of Coordinator for Advising Communication in the College of Education and Human Ecology.
Ben is very passionate about the role Appreciative Advising plays in the relationship between a student and advisor. He is also a big proponent in the use of technology in his academic advising relationships with students, through virtual advising, mass communication, and automated systems. Combining these two practices has enabled Ben to connect with his students in a deeper, more meaningful and impactful method that students are seeking and prefer. His incorporation of technology stems from his undergraduate work in Visual Communication Technology. Additionally, technology methods usually involve a certain level of expertise and funding. He has developed the ability to find inexpensive and simple ways to implement technology, that you can start implementing immediately. In his spare time, he enjoys woodworking and spending time with his wife, Mandy, their beautiful daughters, Charlotte and Sadie.
Questions About the Event?
Elizabeth Hubbell
Program Manager, Academic Impressions