Learn how to explore immersive technologies in teaching and learning.
Emerging technologies are contributing to educational transformation in ways that are beneficial in teaching and learning. This encourages more profound student engagement through more active and personalized learning and deeper participation in collaboration.  

This webcast will walk you through the practical applications and strategies of using these technologies in students' learning. You will leave this training with a solid understanding of how to incorporate these technologies into your courses:
Adaptive learning

Artificial intelligence

Virtual, augmented, and mixed reality
Who Should Attend
This online training is appropriate for faculty, instructional designers, and faculty developers who are looking to incorporate emerging technologies into teaching and learning.
This webcast will walk you through three technologies and how to implement them in your courses:  
Adaptive Learning

– This brings personalized, highly targeted education to large numbers of learners.  It offers individualized pathways where learners are able to move at their own pace based on mastery. You will learn the benefits of adaptive learning for students and instructors and how to implement it in your courses.  

Artificial Intelligence

– Using AI can provide feedback on students' work, assist with grading, and provide strong context for student learning and engagement.  The benefit to an instructor could be enormous, allowing for more individualized attention to each student. Our expert instructor will discuss a course developed with AI framework, the lessons learned, and what the future looks like in regards to using AI in teaching and learning.   

Virtual, Augmented, and Mixed Reality

– The benefits of these tools can provide students richer engagement with content in hands-on situations. We will explore how to implement these technologies on a budget, as well as the future development of VR, AR, and MR platforms.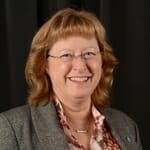 Vickie S. Cook
Executive Director, Center for Online Learning, Research and Service/Research Associate Professor, University of Illinois Springfield
Dr. Vickie Cook is the Executive Director of the Center for Online Learning, Research and Service (COLRS) and Associate Research Professor in the College of Education at the University of Illinois Springfield. Dr. Cook has been published in several national educational publications. She is co-author of the University Professional and Continuing Education Association (UPCEA). She teaches online in the Master of Arts in Education graduate degree program at University of Illinios Springfield.
Dr. Cook has been actively engaged providing consulting and faculty development with educational leaders across the U.S., Canada, and Mexico. She has served on several regional and national boards and is a board member for UPCEA and serves as a Peer Reviewer for UPCEA Hallmarks of Excellence in Online Leadership. She provides presentations for top online conferences nationally, as well as regional conferences for practitioners. Dr. Cook was named 2017 University of Illinois President's Executive Leadership Fellow and a 2017 Online Learning Consortium (OLC) Fellow.
Questions About the Event?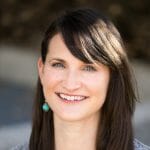 Kate Poisson
Program Manager, Academic Impressions