Improve your annual giving fundraising by incorporating data-driven strategies in digital solicitation, stewardship, and communication.
Overview
Annual giving is the cornerstone and entry-point for new donors in every advancement shop. For fundraisers, annual giving is often where careers begin. This makes the base of the ubiquitous donor triangle one of the most important aspects of a successful fundraising operation.
However, there are many stagnant or underperforming annual giving programs throughout higher education, and unfortunately this is seen as a norm in the industry. With logistical difficulties aside, the strategies and tactics traditionally used in annual giving have shifted so significantly since the pandemic that digital fundraising is beginning to best describe an annual giving team. Yet, there remains a need to stay ahead of the best practices curve by applying new and relevant ideas on an ongoing basis in order to reach and sustain success.
Join us for this two-day virtual conference to learn the latest trends, best practices, and successful tactics in annual giving to help you develop a more comprehensive plan to improve your shop's baseline fundraising efforts. Through a unique blend of individual and group activities, our expert faculty will share key insights that underpin the strongest annual giving programs in higher ed and provide innovative solutions to your most difficult challenges within solicitation, channel integration, and segmentation.
Who Should Attend
If you're an annual giving manager or director, or a team member who wants to learn how to target your giving populations more efficiently, this conference is for you.
This training assumes a general knowledge of annual giving; however, if you're new to annual giving, or want to better understand how the fundraising climate continues to change, you and your team will benefit from attending.
Follow Through With Success Coaching
Have you ever gone to a training only to find that you came back with great ideas but don't have the time, support, or skills needed to make the changes?
Academic Impressions has produced thousands of trainings and we have learned that utilizing a coach after attending a conference helps provide accountability and bridges the training with the on-the-ground work of getting the job done.
As a result, we are now offering success coaching on select conferences.
Purchase this training + 3 one hour follow up success coaching calls
Work with an assigned coach who has extensive experience in higher ed.
Get individualized support to help you follow through on what you've learned.
Workshop your plans, run your ideas by someone and get additional help/practice.
To get success coaching, simply purchase the Conference and add Success Coaching during registration.
The Academic Impressions Online Learning Experience
Intentionally Designed
Online Learning
Our virtual trainings go far beyond just replicating PowerPoint presentations online: these experiences are intentionally designed to give you the kind of robust and dynamic learning experience you've come to expect from Academic Impressions. These trainings provide you with an active learning environment and an online space where you can explore ideas, get inspired by what your peers are doing, and understand the range of possibilities around a certain topic. You will leave these sessions with practical solutions that you can take back to your team or task force.
What you will get:
A dynamic, interactive, and high-touch virtual learning experience designed to engage and set you up for growth
Seamless online face-time, networking, group work, and Q&A opportunities from the comfort of your own workspace
Practical takeaways and hands-on knowledge
Guidance from vetted subject matter experts
See What Our Attendees are Saying
"The virtual design of this conference coupled with the amazing work of our program manager promoted a high level of engagement and sense of community among attendees. The speakers were knowledgeable and enthusiastic to share their experiences. It was a refreshing shift from long days of traditional meetings on Zoom!"
"This is the first time I've ever attended a virtual conference, and to be honest, I had low expectations. Well, I was wrong. I am very impressed with the platform used and the quality of the content shared. Oftentimes, these conferences only talk about ideas and what could work, but at this event, actual pathways and practical next steps were shared. Academic Impressions did a great job featuring quality speakers who were willing to share what they know."
"Although the workshop was online, it felt as if the presenters were right there with us. All presenters were knowledgeable and really related the content to real work experiences. They were so willing to answer questions and offer assistance—I learned so much that I can apply."
"Many conferences leave you with learning but not always sure how to turn that into action for your organization. There were actionable tips shared throughout the two days and tools provided to help move the learning into action. I am always impressed with Academic Impressions conferences and this virtual one did not disappoint."
"At first, I was skeptical that a virtual conference was capable of being both engaging and informational - but Academic Impressions has mastered it! The 3-day online event was structured in a creative way that all participants had multiple opportunities to interact with each other and the presenters. No one's questions went unheard or unanswered. Thank you for this great experience, it has changed my view of virtual conferences and I look forward to attending more in the future."
- Desiree Ford, Digital Communications Manager, Binghamton University
"The virtual conference has been amazing. The presenters have all been great and the information they've provided is going to help us better use our social media. Even though this conference had to be virtualized due to COVID-19, the online format has been set up in a way that we can all collaborate and share ideas. I'm very eager to take what I've learned back to campus and start implementing new ideas."
- Chris Forde, Coordinator of Marketing & Public Information, Lincoln Trail College
Day 1 | February 16, 2023
11:00 a.m. - 5:00 p.m. | Eastern TIme
Welcome and Introductions
11:00 – 11:15 a.m. ET
---
The Landscape of Annual Giving
11:15 a.m. – 12:15 p.m. ET
Knowing how giving trends and donor behavior have shifted this past year will provide you with the context to understand what annual giving currently looks like and what assumptions you can build into your strategic plan.
---
Short Break
12:15 p.m. – 12:30 p.m. ET
---
Key Metrics to Track Progress and Report to Leadership
12:30 – 1:30 p.m. ET
Leveraging your metrics to make decisions and course correct is fundamental to knowing how successful you are in progressing your goals. Utilizing your metrics when reporting results to leadership will help you secure buy-in for your annual giving initiatives.
---
Long Break
1:30 p.m. – 2:00 p.m. ET
---
Digital Solicitations: Effective Fundraising in a New Era
2:00 – 3:30 p.m. ET
Leveraging digital media for solicitations is now a primary component required for successful fundraising in annual giving. When utilized productively, it will move the needle toward greater engagement and fundraising from your constituents. During this session, you will learn how to build upon your digital base, deliver daily value, and will have the opportunity to view examples of your peers' solicitations to gather ideas for your own shop.
---
Short Break
3:30 p.m. – 3:45 p.m. ET
---
Giving Days
3:45 – 4:45 p.m. ET
What strategies do you employ to create maximum impact on giving days? Learn how to harness the urgency required for fundraising success by applying innovative and nimble techniques that follow best practices to unite and engage your donors in fast-paced philanthropy.
---
Faculty Q&A
4:45 – 5:00 p.m. ET
---
Day Two | February 17, 2023
11:00 a.m. - 5:00 p.m. | Eastern TIme
The Future Beyond Phonathon
11:00 a.m. – 11:45 a.m. ET
Phonathon continues to be a major sticking point for shops to consider keeping or dismantling. These decisions are informed by contact rates, lack of ROI, or general lack of budget to manage them successfully. However, with phonathon remaining an essential tool for solicitation, discovery work, and updating donor data, there are other approaches to utilizing its potential. You will learn some of the latest trends in phonathon and also have an opportunity to share in small groups how your shop is utilizing or moving away from phonathon.
---
Short Break
11:45 a.m. – 12:00 p.m. ET
---
Crowdfunding
12:00 p.m. – 12:45 p.m. ET
Crowdfunding continues to grow as a meaningful part of an annual giving strategy. This fundraising tool became ubiquitous with the shift toward short-term campaigns in response to the variety of societal developments affecting the personal lives of students. Learn how to maximize this unique approach to fundraising and how best to integrate it into your annual giving strategy.
---
Long Break
12:45 p.m. – 1:15 p.m. ET
---
Data-Driven Strategy
1:15 p.m. – 2:15 p.m. ET
To have a strong annual giving program, you must be able to strategically analyze your data in order to continue to increase funds raised in the current giving climate. After learning basic data analysis techniques for essential reporting, segmenting, and tactical decision making, you will discuss the key metrics and benchmarking figures for your program, as well as various solicitation tools.
---
Annual Giving as a Communications Strategy
2:15 p.m. – 3:15 p.m. ET
In this session, we will discuss how to leverage annual giving as an intentional communications tool, demonstrate how to reinforce key messages, and explore how you can leverage your voice to position your shop for future resources and support.
---
Short Break
3:15 – 3:30 p.m. ET
---
Annual Giving Stewardship
3:30 – 4:30 p.m. ET
Stewarding annual fund donors is notoriously difficult but vital for the retention of this population. We will show you how to use existing resources and opportunities to maximize your time, budget, and stewardship efforts.
---
Action Planning
4:30 – 4:45 p.m. ET
You will come away from this program with actionable steps you can take to develop or adjust your annual-giving strategic plan.
---
Final Q&A
4:45 – 5:00 p.m. ET
Brian Daugherty
Senior Vice President & Chief Philanthropy Officer, San Diego Humane Society
With more than twenty years of experience in development with a focus on annual giving and major gifts, Brian has worked for a variety of organizations in the nonprofit arena, including the Baltimore Symphony Orchestra, the Maryland Zoo in Baltimore, the University of Baltimore, the University of California, San Diego San Diego State University and the University of San Diego.
Tyrell Warren-Burnett
Senior Director of Annual Giving, Oregon State University Foundation
Tyrell Warren-Burnett has served as the Senior Director of Annual Giving at the Oregon State University Foundation since August 2017. At the OSU Foundation, he provides strategic execution and management of a comprehensive annual giving program focused on acquisition and pipeline development.
Melissa Rowan
Assistant Vice President – Strategic Initiatives, Iowa State University
Melissa staffs the ISU Foundation's board of directors, oversees operational implementation of the Foundation's strategic plan and serves as the public information officer. Melissa has nearly twenty years in annual giving, with fifteen of those years in director, senior director, and executive director roles.
ACADEMIC IMPRESSIONS MEMBERS
This training is FREE with membership.
3 one hour follow up success coaching calls
Work with an assigned coach who has extensive experience in higher ed
Get individualized support to help you follow through on what you've learned
Workshop your plans, run your ideas by someone and get additional help/practice
$1,695 $1,595
through February 9, 2022
Get access to THIS virtual conference.
3 one hour follow up success coaching calls
Work with an assigned coach who has extensive experience in higher ed
Get individualized support to help you follow through on what you've learned
Workshop your plans, run your ideas by someone and get additional help/practice
Get this + 100s more FREE with membership!
Questions About the Event?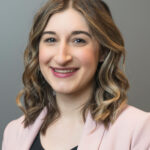 Jenn Duffield
Learning & Development Manager
Academic Impressions