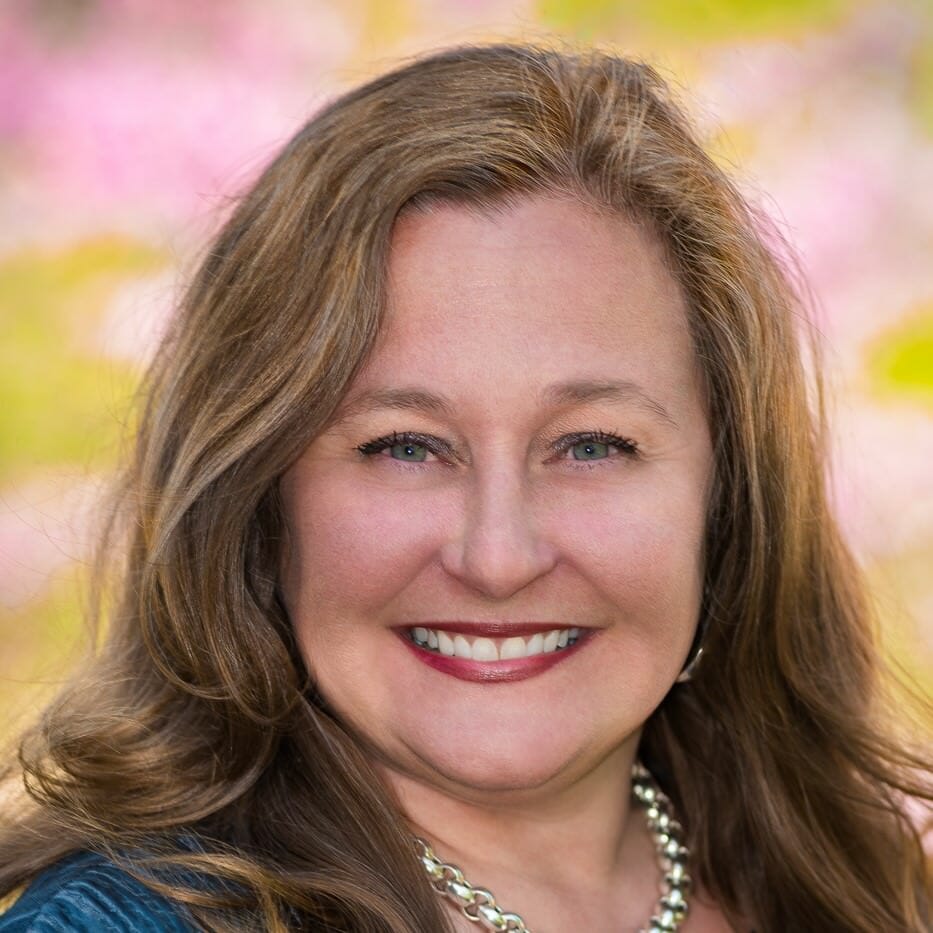 Amanda Moore McBride, Ph.D.
Leadership Coach
Together, let's transform higher education to be more just, equitable, engaged, and nimble by developing your leadership.
With over 20 years in higher education administration, Amanda Moore McBride, PhD, MSW, has likely encountered a leadership situation similar to the one in which you find yourself. She can relate. Amanda wants to hear your pain points and points of pride; she wants to help you draw connections across your experiences and current situation to create new and different outcomes for the goals you have. Amanda wants to help you feel joy and ease in the work you do, and as a leader, to help you to help others feel the same. Fundamentally, she wants to transform higher education into a more just, equitable, engaged, and nimble industry by supporting your leadership.
Amanda has held multiple administrative roles in higher education—serving within central university positions and within schools and departments. She has developed substantive expertise in building faculty and staff teams; managing change; developing curricular and co-curricular programs at the undergraduate and graduate levels; implementing online education; advancing diversity, equity, inclusion, and justice; centering employee wellness; and crafting initiatives that promote civic engagement and community partnership.
Amanda will leverage her experiences and expertise in coaching you to identify road blocks and new roads forward—whether those are within yourself, with whom you work, or in the systems surrounding the work. In this way, Amanda enjoys working with those who are starting new efforts, dealing with stalled efforts, or aiming toward a long-term vision that requires structural and operational changes. She enjoys digging in with you to understand your landscape. She focuses on understanding for action; in this way, she is a strategic partner to leaders at all levels of higher education.
Amanda also loves working with "reluctant leaders," those faculty who keep finding themselves chairing the committee, being tapped to lead new initiatives, getting contacted by search firms for administrative roles, yet who continue to ask, why me? Why not you? If not you, then who? Opportunities to lead are not coming to you by accident: you see the details against the big picture; you can work with others and achieve positive results. Amanda will help you define and realize your calling and legacy.
Amanda currently serves as professor and dean of the Graduate School of Social Work at the University of Denver, entering her seventh year in the deanship.This follows a 23-year affiliation with Washington University in St. Louis, where she was the Bettie Bofinger Brown Professor at the George Warren Brown School of Social Work, founding Executive Director of the Richard A. Gephardt Institute for Civic and Community Engagement, founding Associate Dean for Social work, and founding Research Director at the Center for Social Development. She holds a PhD and master's in social work from Washington University in St. Louis and BA in psychology from Hendrix College.
A voracious reader and life-long learner, you can find Amanda in the mountains of Colorado soaking up the latest in management research, the growth edges of education, spiritual views on human purpose and aging, and new (and old) ways to engage in community. She is engaged with the Modern Elder Academy, and is currently pursuing a certificate in executive coaching.