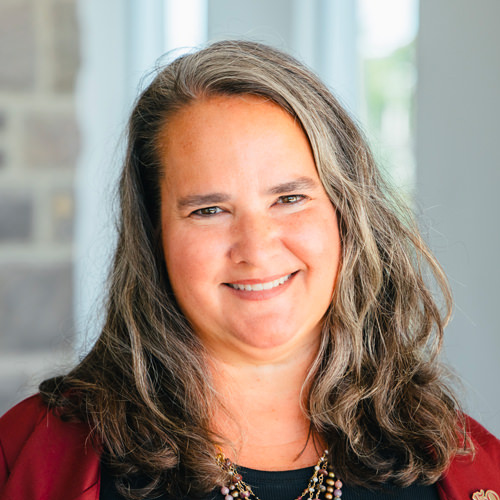 Managing Consultant, Organizational Excellence Consulting Services and Assistant Provost for Leadership Initiatives, Virginia Tech
Amy Hogan joined Virginia Tech's Office of the Senior Vice President and Provost in the role of Assistant Provost in May, 2012. In this role, Amy is responsible for initiatives relating to academic leadership development, including senior-level searches and evaluations, leadership coaching and consulting, and academic leader development programs and initiatives. In March of 2023, she also began serving in the role of Managing Consultant with the university's Organizational Excellence Consulting Services team. In this capacity, she plays a leadership role in consulting on complex strategic initiatives and in supporting leaders in designing and implementing projects that aim at solving complex issues in the operation of the university. Amy helped to create the ACC Academic Leaders Network and continues to serve as the chair of the steering team of this cross-institutional program, that brings together professionals from all 15 schools in the Atlantic Coast Conference.
Amy came to Virginia Tech as Employee Relations Specialist in the Human Resources department in May 2006. In September 2007, she joined University Organizational and Professional Development as the Leadership and Professional Development Consultant, and then moved into the role of Assistant Director for Organization Development in July, 2008. In that role, she was responsible for providing organization development consulting services to groups within Virginia Tech that were seeking to address organizational, leadership and team effectiveness issues, as well as supporting the design and delivery of leadership and faculty professional development opportunities.
Amy has built nearly 30 years of experience in organizational development, training, leadership development, and human resources roles and has held leadership positions in the public sector as well as in the automotive manufacturing, financial services, and media publishing industries. In these roles, Amy has built solid experience in providing internal organizational consulting, building and implementing a variety of training and development curricula, career counseling, and building management and leadership development programs.
Amy is a certified Huthwaite International training facilitator, a certified Myers-Briggs Type Indicator practitioner, a certified Emotional Quotient Inventory practitioner, a certified Prosci Change Management Practitioner, and is certified as a Senior Professional in Human Resources (SPHR) and a SHRM-Senior Certified Professional.
Amy holds a Master's in Organizational Management from The University of Phoenix, and a Bachelor's in Psychology from Virginia Tech, with minors in Sociology and Music.
Amy lives in Blacksburg with her husband Eric and her children Marissa, Jessica, Jake, and Daniel.