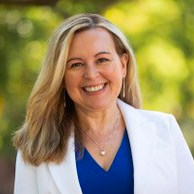 Ana M. Franco-Watkins, Ph.D.
Dean, College of Arts and Sciences, University of Kentucky
Before joining the University of Kentucky in July 2022, Ana served as Interim Dean of the College of Liberal Arts and Chair of the Department of Psychological Sciences at Auburn University. She is the recipient of the Woman of Distinction Administrative Award, as well as the President's Outstanding Collaborative Units Award. Ana was also a Lloyd and Sandra Nix Endowed Professor at Auburn from 2017 to 2019. She participated in the SEC Academic Leadership Development Program, is a 2021 HERS Leadership Institute alum, and chaired the steering committee for Women in Science and Engineering (WISE) at Auburn University.
Ana's research focuses on decision making and behavioral economics, with applications to organizations and industry. She has taught courses on the psychology of choice and decision, behavioral game theory, and decision making in organizations and industry, in addition to helming workshops in negotiation and decision making. Ana was a first-generation student and holds a Ph.D. in Psychology from the University of Maryland, College Park, an M.A. in Psychology from the College of William and Mary, and a B.A in Psychology from St. Mary's College of Maryland.