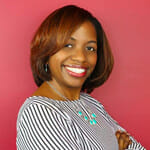 Dean of Business and Professional Services, Savannah Technical College
Goal driven. Student focused. Highly motivated. They are all buzz works that adequately describe Dr. Ashley Morris' attributes, but do not convey the fullness of her passions. She is committed to the process of learning. In each of her vocations, she strives to expose others to educational opportunities that meet their needs and help them see the benefit in lifelong learning.
Currently, Dr. Morris serves as Dean of Business and Professional Services at Savannah Technical College, where she manages initiatives related to all divisional programs, courses, and instructional services, including community, high school, and college programs, as well as promotion of the College to public and private organizations. She leads a team of faculty and staff toward being transforming practitioners and providing learning experiences that equip students for the workforce and further education.
Prior to serving at Savannah Tech, Dr. Morris worked as a Dean of Academic Affairs at Albany Technical College. She was also the Chief Executive Officer for Reaching for Stars Tutoring Services in Hinesville, GA. She gained teaching experience as an English instructor for Albany Technical College and Savannah Technical College. She has also worked as an academic advisor.
Dr. Morris has a Doctorate of Education in Higher Education Leadership and a Master of Arts in English from Georgia Southern University, and a Bachelor of Arts in English with a minor in Education from Mercer University. She has also earned Lean Six Sigma Green Belt Certification.
Among many notable awards and accolades, Dr. Morris was named one of Southwest Georgia's "40 Under 40" in 2017. She also serves as an Itinerant Deacon in the African Methodist Episcopal Church, where she leads thirsty people toward the Living Well helping to strengthen the faith journey of those who are weak and foster the faith journey for those who have lost their way.
Ultimately, regardless of the specific vocation, Dr. Morris leads people who are "becoming." She says, "I am a cheerleader, point of connection, resource provider, mentor, warrior, infuser, public servant, motivational speaker, and strategic consultant. No matter the arena, I remind people of the beauty of their journey and teach them how to achieve the outcomes they desire."