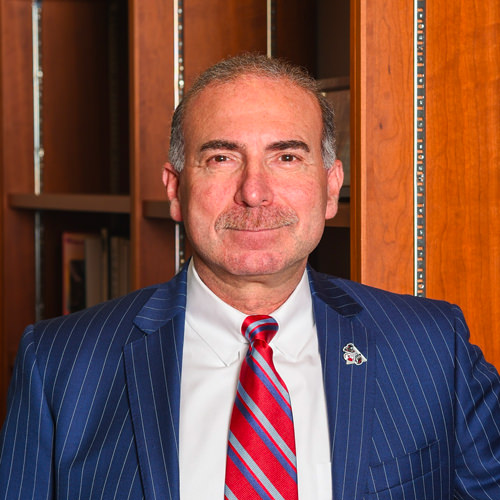 President, Pennsylvania Commonwealth University – Bloomsburg, Lock Haven and Mansfield
Bashar serves as the inaugural President of Commonwealth University. On July 1, 2022, Bloomsburg, Lock Haven, and Mansfield universities officially came together to form Commonwealth University, uniting three historic institutions and promising expanded opportunities for students across the region.
Bashar began his career as an Assistant Director of the Ronald McNair Faculty-in-Training Program at Temple University in 1991. He later worked for the university in several capacities: as a National Science Foundation (NSF) Teaching Fellow, as an Instructor in the Department of Mathematics and Department of Biology, as a Founding Director of the Math & Science Resource Center, as Assistant Vice Provost for Research and Sponsored Programs, and as Associate Dean of the College of Science and Technology.
After serving at Temple University for more than 10 years, Bashar went on to become the Chief Academic Officer and Dean of Academic Affairs at DeVry University, where he spent three years. He subsequently served four years as Dean of the College of Liberal Arts and Sciences at Kutztown University of Pennsylvania. Thereafter, he joined Ithaca College as an Associate Provost and Lecturer.
He later joined Delaware Valley University as Vice President for Academic Affairs and as a Professor of Biology, where he helped to implement a $60 million capital campaign and launched the school's first-ever doctoral degree program. Under his leadership, the university increased its graduate school revenues by 65% and its graduate student enrollment by 60%.
In 2017, Bashar was appointed the 19th President of Bloomsburg University in Pennsylvania. He launched a comprehensive rebranding campaign for the university, doubled its endowment from $40 million to $80 million, and presided over record freshman classes in 2018 and 2019. In 2021, he was appointed as the Interim President of Lock Haven University and Mansfield University. He led the team that integrated the three universities into a single accredited university with multiple locations now called Commonwealth University of Pennsylvania. He was officially named President of the newly integrated university in July 2022.
Bashar is also a past President of the American Association of University Administrators, served on PA Treasurer Stacy Garrity's transition team, and also served as Chair of the Peer Review Team for the Commonwealth of Pennsylvania's Department of Education. He is a member of the NCAA Division 2 Membership Committee and serves as a member of the PA Tuition Account Program Advisory Board and DRIVE Board of Directors.