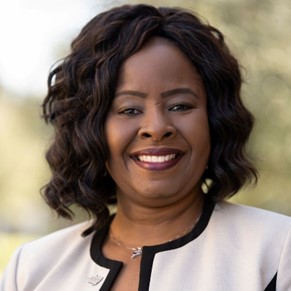 Belinda Higgs Hyppolite, Ed.D.
Vice President for Diversity and Inclusion| Chief Diversity Officer, University of Oklahoma
Belinda joined the OU Executive team and the Division of Diversity, Equity, and Inclusion as the Vice President for Diversity and Inclusion and Chief Diversity Officer on January 6, 2020. In her 26-year career in higher education, she served in various leadership roles and responsibilities, starting in Student Affairs, where she worked on retention for at-risk students. She continued her career in Housing and Residential Life, working with the residential student body and teaching as an adjunct professor.
Belinda has spent her career focused on social justice issues plaguing faculty, staff, and student success. Her commitment to advancing social justice in higher education brought her to work in academic affairs, student affairs, Greek life, multicultural affairs, and now diversity, equity, inclusion, and belonging. She has supported and advocated for a number of student populations to include low-income, first generation, foster care, religious and non-religious, DACA, Temporary Protective Status students, and undocumented students. She also advocated for students in fraternity and sorority organizations, multicultural organizations, students in foster care, and Trio-designated students. She has also facilitated teaching circles to help promote inclusive classroom spaces and serves as a mentor to many.
Throughout her career, Belinda has passionately advocated for the voiceless through her work in diversity education and oppression reduction. As a social justice advocate and educator, she believes that access to education is a right, not a privilege. Persevering in her journey to promote the success of diverse faculty, staff, and students, Belinda is proud to serve as the Vice President for Diversity, Equity, and Inclusion and OU's Chief Diversity Officer. She is the wife of James Hyppolite and the proud mother to Sarah, Brandon, Zahara, and one fur-baby, Pepper.