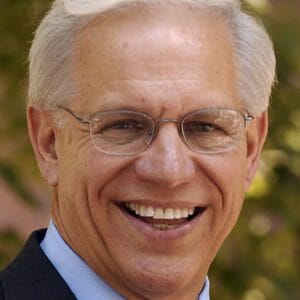 President Emeritus, Boise State University
Dr. Kustra stepped down as president of Boise State University in July 2018 after serving for 15 years at the helm of Boise State, the largest public university in Idaho. During his presidency, he led the university in a time of dynamic growth in student enrollment, graduate college and doctoral programs, new construction, fundraising, and research. The creation of the College of Innovation and Design was a notable achievement of his presidency.
Boise State received classification as a national doctoral research university in 2017 and was recently named one of the most innovative national universities in the West by US News and World Report, joining fellow western universities Stanford, Cal Tech, University of Washington, and UCLA.
With a long and distinguished career in public service in Illinois, Dr. Kustra served two terms as Illinois lieutenant governor following ten years in the legislature. He also chaired the Illinois Board of Higher Education, responsible for funding and oversight of the state's nine public universities.
Prior to joining Boise State, Dr. Kustra served as president of Eastern Kentucky University and the Midwestern Higher Education Commission. He has held faculty positions at the University of Illinois-Springfield, Loyola University of Chicago, the University of Illinois-Chicago, and Northwestern University.
Bob Kustra is the host of Reader's Corner, a weekly radio show that features lively conversations with some of the nation's leading authors about issues and ideas that matter today. Dr. Kustra's background in radio includes four years as host of a talk show on WLS-AM in Chicago.
Dr. Kustra holds three degrees in Political Science, including a Ph.D. from the University of Illinois, M.A. from Southern Illinois University and B.A. from Benedictine College, Atchison, Kansas.