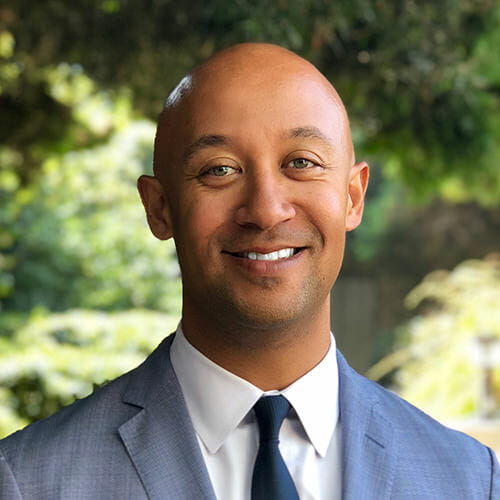 Associate Provost, Career and Professional Development, Loyola Marymount University
Branden joined Loyola Marymount University as associate provost in June 2015, where he leads the University's Career and Professional Development initiative. In this role, he oversees the office responsible for successfully launching 8,000 undergraduate and graduate students into their professional careers; 99% of LMU graduates are employed, enrolled in graduate school, or pursuing post-graduate service within six months of graduation.
A frequent conference presenter and speaker, Branden specializes in student return on investment, the rebranding of career services and measuring and reporting post-graduate outcomes. His work in the field of career services has been featured in The New York Times, USA Today, The Wall Street Journal, American Public Media's Marketplace, EAB, The Lawlor Review, The Hechinger Report, the Career Leadership Collective and the book Will College Pay Off? by Peter Cappelli of the Wharton School of Business.
Before joining LMU, Branden served as the founding director of the Piper Center for Vocation and Career at St. Olaf College, charged by the president to transform the center into an innovative, results-oriented career center. Prior to St. Olaf, Branden served as associate director of career services at the Fletcher School of Law and Diplomacy at Tufts University. Branden has also held positions at Harvard University, Brill Neumann Associates, the U.S. Department of Health and Human Services Office of Civil Rights, the U.S. Commission on International Religious Freedom and WorldTeach.
Branden is an Ed.D. candidate in higher education at the University of Southern California, earned his M.T.S. from Harvard University in theological studies and holds a B.A. in music and religion from St. Olaf College. He is a member of NACE (National Association of Colleges and Employers), MPACE (Mountain Pacific Association of Colleges and Employers), the National Career Services Benchmarking Group, CLASIC (Consortium of Liberal Arts Schools and Independent Colleges) and the Jesuit Career Consortium. He is an elected board member of Lutheran Volunteer Corps, a frequent contributor to the Career Leadership Collective and a regular instructor for Academic Impressions and the Career Services Institute West.