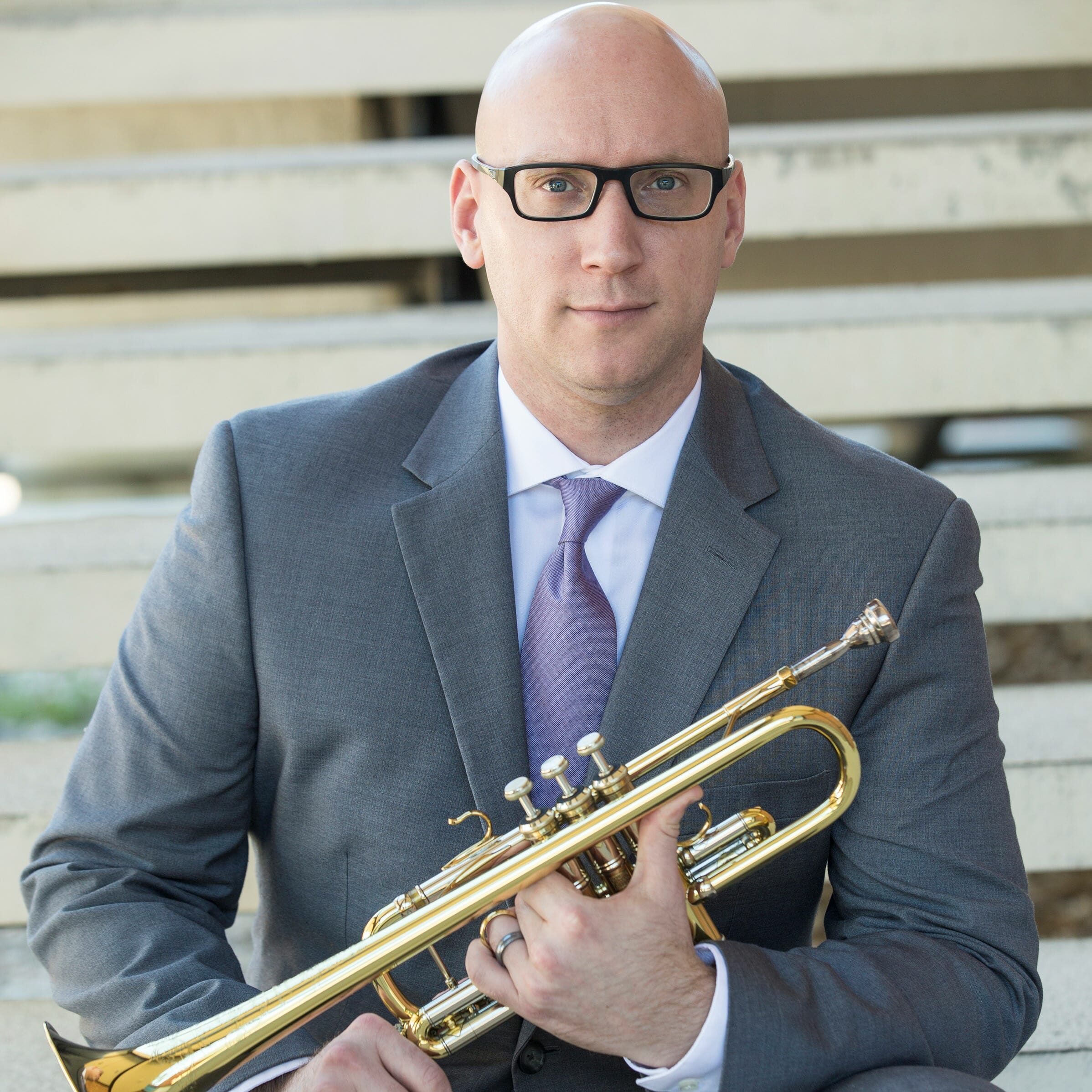 Assistant Dean, College of Fine Arts and Communication & Associate Professor of Music, Lamar University
Brian Shook has over 10 years of experience in higher education as a faculty member, Department Chair and Assistant Dean. Prior to joining the faculty at Lamar University, Shook toured the United States with The King's Brass. Since 2009, he has been principal trumpet of the Symphony of Southeast Texas. Most recently, Shook was appointed as an accreditation evaluator for the National Association of Schools of Music.
Shook earned a Bachelor of Music from Cedarville University and continued his studies as a graduate teaching assistant at Arizona State University, where he completed both the Master of Music and Doctor of Musical Arts degrees. As an avid advocate of music and the arts, Shook has published over 75 articles and reviews, as well as a book with UNT Press, titled Last Stop, Carnegie Hall: New York Philharmonic Trumpeter William Vacchiano.