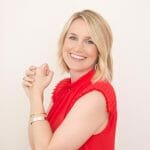 Assistant Director, Internal Leadership Development, Columbus State University
Chelsea provides leadership development to faculty and staff at Columbus State University and outside Leadership Institute clients. She is a National Certified Counselor, Mindset Qualified in FourSight, and holds several self-assessment tool certifications, including MBTI, FIRO-B and RightPath.
Chelsea has been affiliated with Columbus State University for the last 8 years. She enrolled in the prestigious counseling graduate school program in 2012, specifically looking to work with a variety of both clients and students. Upon her graduation in 2014, she immediately began working at the Academic Center of Excellence as an Academic Advisor, establishing new programs for every major for which she was responsible. She also established several campus-wide initiatives to help students better understand the necessary coursework for their specific educational paths.
Prior to coming to CSU, Chelsea was a stalwart student athlete at Southeastern Louisiana University. Playing basketball and maintaining a constant presence on the Dean's List, she carved out a name for herself both academically and athletically.
When she's not working, she can be found volunteering in the community, specifically with United Way and the Junior League of Columbus. She is a member of the Greater Columbus Georgia Chamber of Commerce's Leadership Columbus Class of 2020.