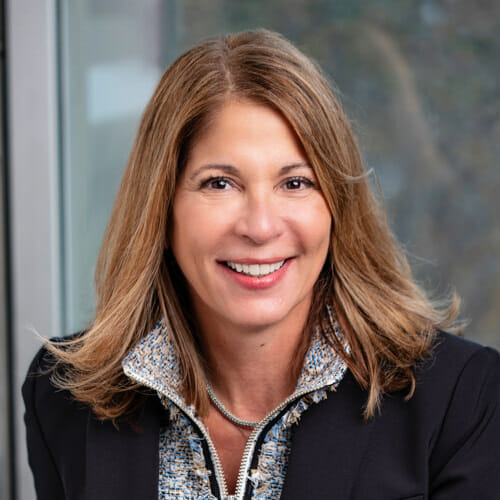 Christine H. Taylor, J.D., LL.M.
Institutional Equity Officer and Title IX Coordinator, University of Oklahoma
In her current role, Christine is the designated agent for the university, responsible for overseeing university policy and coordinating the university's response and compliance with Title IX and associated regulations, as well as with federal, state, and local laws concerning nondiscrimination, equal opportunity, and affirmative action. Christine oversees and investigates sex discrimination and harassment matters, as well as other protected characteristic discrimination and harassment matters filed by University of Oklahoma students, faculty, and staff. She serves as a faculty member and Title IX subject matter expert for Academic Impressions. Before this, Christine served as Wichita State University's Executive Director for the Office of Institutional Equity and Compliance, where she led the Title IX and EO offices and oversaw the University's ADA/504, Affirmative Action and Clery Act compliance. While at WSU, she was responsible for drafting and implementing the University's Sexual Harassment, Discrimination and Retaliation policy. She also designed and implemented training for advisors and hearing officers to comply with the Department of Education's 2020 Title IX Regulations. Christine previously served as Marquette University's Title IX Coordinator. Christine previously served as the Associate Director and Associate Adjunct Professor for Marquette University's Graduate Program in Dispute Resolution, teaching mediation, advanced mediation, arbitration, dispute resolution and health care, family mediation, and business ethics. She was appointed by the Wisconsin Supreme Court and conducted hearings, made written findings and conclusions for complaints of attorney misconduct, and also handled petitions alleging attorney medical incapacity and petitions for license reinstatement. Christine began her legal career as the principal shareholder and founder of Harris and Nelson, LLC, litigating family, criminal, and civil cases. She earned her B.S. in Psychology from Iowa State University, a J.D. from Valparaiso University, and an LL.M. in Dispute Resolution from the University of Missouri School of Law. She is licensed to practice law in Wisconsin.