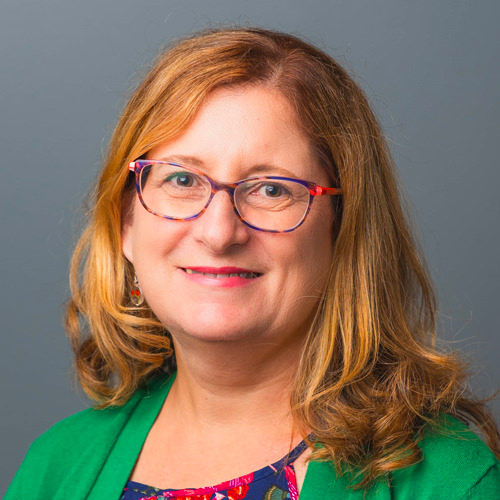 Corinne Nicolas, PhD, PCC
Assistant Director of Coaching
Corinne is an ICF-certified coach with a passion for guiding academics as they define their career paths to create impact in their professional lives. This passion is an outgrowth of a 25-year faculty career in higher education, in both small liberal arts and research university settings, and the many opportunities she was afforded to grow alongside and lead colleagues as they negotiated different stages of their careers. And it is that passion that led to a second act in her career –leaving academia to start her own coaching practice exclusively serving faculty and academic leaders — and, ultimately to Academic Impressions in 2023.
In her role as AI's Assistant Director of Coaching, Corinne leverages her experience as a former academic and coach to ensure that faculty and academic leaders find the right coach-partners and get the support and results they desire to advance their careers. She also develops coaching programs that provide tailored solutions to the challenges faculty and academic leaders face on their campuses.
Born and raised in France, Corinne earned a PhD in English Composition from Indiana University of Pennsylvania, as well as Masters degrees, in Education and English respectively, from Tusculum University and the University of Haute Bretagne, France. She is an avid beach lover, who likes to experience new places, values time with her family and is on a quest to bake the perfect baguette.
Prior to becoming a coach, Corinne worked in higher education for 25 years, in both small liberal arts and large research university settings. During that time, she chaired numerous faculty committees, directed several academic programs and divisions, and also worked in faculty development, designing and facilitating training for faculty and academic leaders in support of institution-wide initiatives.