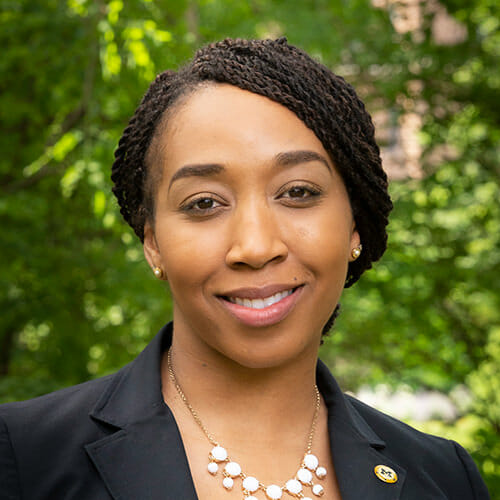 Director, Center for Health Equity Research and Training; Diversity and Social Transformation Professor; Professor of Social Work, University of Michigan
Dr. Daphne C. Watkins is a Professor at the University of Michigan, with faculty appointments in the School of Social Work, the Department of Psychology, and the Institute for Social Research. Broadly, her research cultivates a deeper understanding of the influence of gender role socialization on health over the life course for marginalized boys and men. She is the immediate past president of the American Men's Studies Association; the first woman and person of color to ever serve as president in the organization's 30-year history. She also serves on several committees and boards aimed at improving men's health domestically and globally. For example, she serves as the Senior Scientific Advisor for the Campaign for Black Male Achievement and a member of the Movember Foundation Global Men's Health Advisory Committee.
Dr. Watkins has received federal and private foundation funding for her research, and has produced several peer-reviewed publications, book chapters, and volume sections. In addition to her scholarship, Dr. Watkins is the Founding Director of the Gender and Health Research (GendHR) Lab and the Young Black Men, Masculinities, and Mental Health (YBMen) project. She is the Director of the Vivian A. and James L. Curtis Research and Training Center at the University of Michigan School of Social Work, which aims to use research, education, and community outreach to achieve social justice and health equity. Dr. Watkins teaches graduate courses on research methods, program evaluation, theory, and community-based interventions and is also the Founding Director of the Certificate Program in Mixed Methods Research at the University of Michigan.