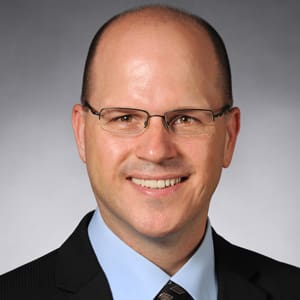 Associate Teaching Professor and former Vice President for Budgeting and Planning, Iowa State University
From 2006 to 2019, Darin Wohlgemuth held a joint appointment with Enrollment Services and the Office of the Senior Vice President and Provost, Budget and Planning. He leads the Enrollment Research Team, conducting research and analysis on a variety of enrollment issues, including pricing, budgeting, and strategic recruitment.
Wohlgemuth holds Master of Science and doctoral degrees in economics from Iowa State University. He earned a bachelor's degree in secondary math education from the University of Kansas, Lawrence, and an associate's degree from Hesston College, Hesston, Kan.