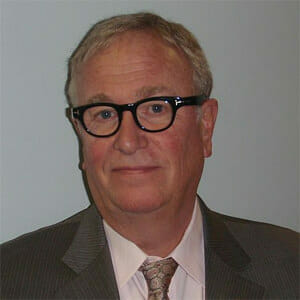 Consultant, Franke Associates
David Haynes has a wide and extensive background in higher education, serving as faculty, board member, and administrator, as well as management and strategic consulting in the not-for-profit and corporate worlds. Most recently, he has served as a faculty member and administrator at Northern Michigan University. In July 2014, he retired as President of Northern Michigan University.
His undergraduate and graduate teaching is in public administration, leadership, public policy, budgeting, and political science. He served as the Co-Director of the Center for Rural Economic and Community Development and the Director of the Master of Public Administration program. He organized the department's Public Policy Symposium Series that brought international, national, state, and local presenters to campus. He also chaired the Faculty Senate's Graduate Program Committee and served as a member the of the university's Committee on Diversity, Honorary Degree Committee, the President's Budget Committee, and President's Cabinet.
For several decades, he was a partner at Public Affairs Associates (PAA) and a member of the Board of Directors. PAA was one of Michigan's top three corporate and not-for-profit public policy, crisis management, and strategic planning companies. It represented a broad cross section of the nation's Fortune 500 companies, world class universities and cutting edge global not-for-profit/non-government organizations. They represented clients across the globe.
His board service is extensive, including Board Chair of Aquinas College, Grand Rapids Art Musuem, Lake Superior Community Partnership, Northern Initiatives, Citizens Research Council of Michigan, President's Council of the State Universities of Michigan, Northern Michigan University Foundation, Western Collegiate Hockey Association, and Great Lakes Intercollegiate Athletic Conference.
He received a Juris Doctor degree from the Thomas M. Cooley School of Law and a bachelor's degree from Northern Michigan University.