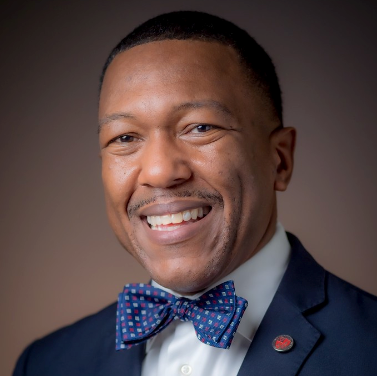 Provost and Senior Vice President for Academic Affairs, University of Minnesota Mankato
Prior to his current position at Montclair State, Hood served from 2010-2018 at North Carolina Central University, where he provided leadership for five years as associate dean and nearly three years as dean of University College. During his time as dean, he led efforts to increase the campus first-time, first-year retention rate from 76.6% to 82.4%, and the campus five-year graduation rate from 37% to 53%.
Additionally, Hood has held administrative and/or faculty appointments at Central Michigan University (2011-2015), Virginia Union University (2009-2010), Elizabeth City State University (2007-2009), Tennessee State University (2007) and J.F. Drake Technical College (2001-2002).
Hood earned a doctorate of education in administration and supervision, concentration in higher education, from Tennessee State University in Nashville, Tennessee. He also earned an education specialist and master's degree in administration and supervision from Tennessee State University and a bachelor's degree in secondary education, biology and history from Alabama Agricultural and Mechanical University in Normal, Alabama.