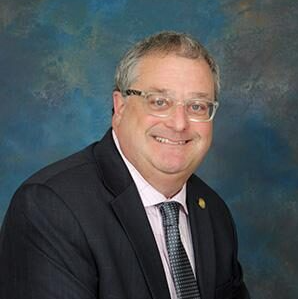 Provost and Chief Academic Officer, Tiffin University
Peter J. Holbrook, Ph.D. is a visionary, values-based leader, adept at building strong working relationships and networks to leverage the talents of others to strategically and operationally achieve sustainable results. As Provost and Chief Academic Officer for Tiffin University, Holbrook brings more than 30 years of experience in organizational leadership, change management, teaching, leadership training, board development, fundraising, program development, assessment and evaluation, and strategic planning. Prior to joining Tiffin University, Holbrook was President and CEO of Cream City Foundation, Milwaukee Wisconsin and Dean of the College of Business and Management, Cardinal Stritch University, Milwaukee, Wisconsin.
During his tenure at Stritch, Dr. Holbrook served in a number of key leadership roles that positively impacted the fundraising, public relations, enrollment and academic initiatives of the university, including holding the role of Executive Vice President and Chief Operating Officer and Executive Director of the Leadership Center. Early in his tenure, he successfully led the process to attain university status. Holbrook has taught at the doctorate and undergraduate level at Cardinal Stritch University, Milwaukee, Wisconsin and is a researcher, published writer and speaker on leadership and change management, with emphasis on Franciscan, servant and transformational leadership. His current research interests include exploring the intersection of leadership capacity with innovation and change. Additional areas of expertise include diversity and inclusion, with a focus on inclusive leadership and cultural intelligence.
Dr. Holbrook holds a Ph.D. in Leadership Studies and a Master of Science in Management from Cardinal Stritch University in Milwaukee, Wisconsin.