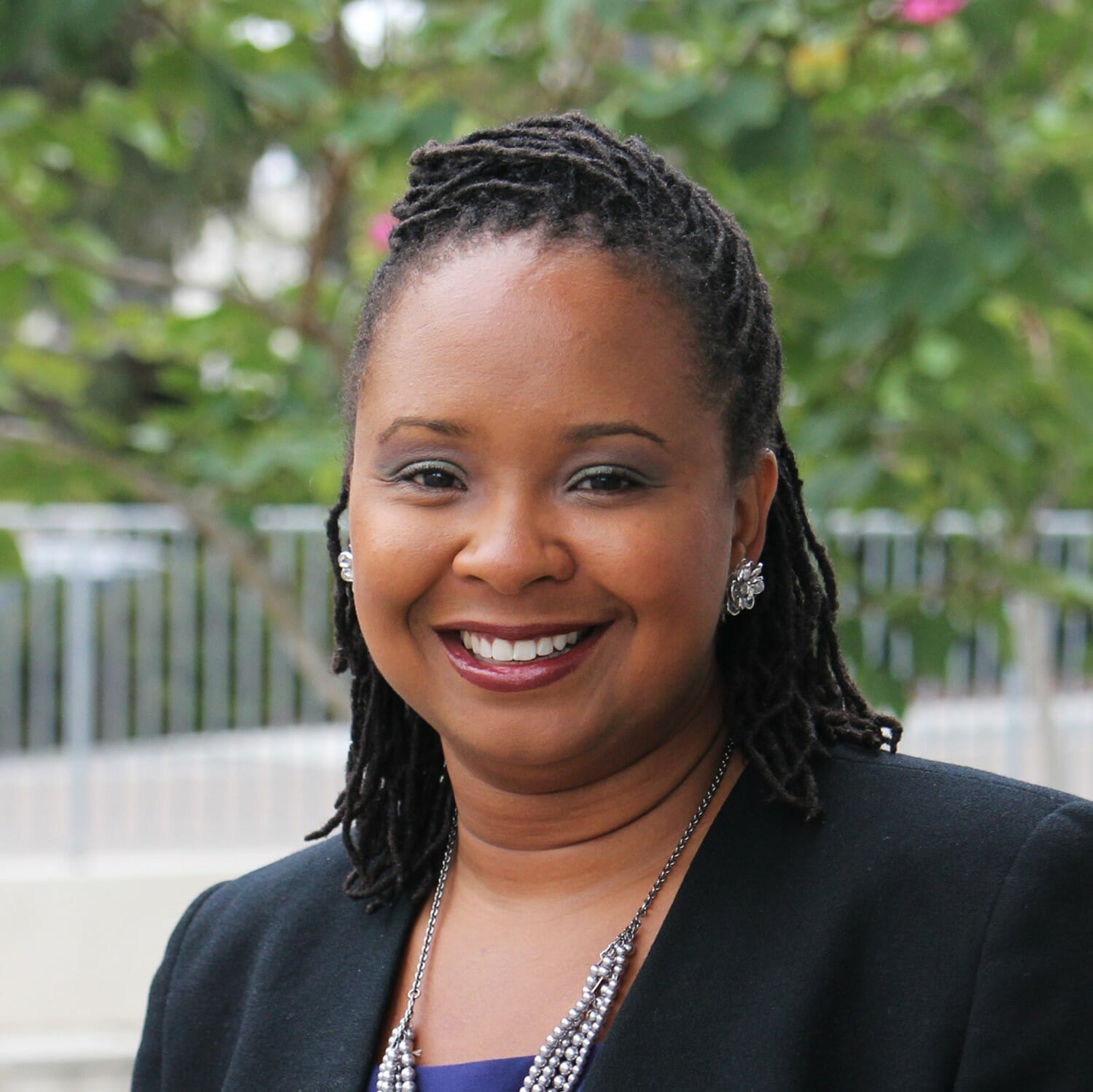 Director, Virtual Experience and Peer Engagement Initiatives, UC San Diego
Dr. Ebonée Williams serves as the Director-Virtual Experience and Peer Engagement Initiatives at UC San Diego. As a principal advisor to the Vice Chancellor and Student Affairs Leadership Team, she leads a variety of initiatives and strategic projects that facilitate change and positively enhance access to on-campus remote and virtual student experiences. She provides expert recommendations and develops short- and long-term goals and strategic plans, including the implementation of student-centered programs.
Dr. Williams has contributed to UC San Diego for over 15 years, through the Jacobs School of Engineering, Sixth College and the Graduate Division, as well as the UC-wide Council of UC Staff Assemblies. Dr. Williams served as the interim Assistant Vice Chancellor of Student Retention and Success and as Director of the Gordon Engineering Leadership Center at UC San Diego's Division of Engineering. She is an active member of the American Society of Engineering Education, the Community of Practice for Leadership Education for the 21st Century Engineer, the National Association of Multicultural Program Advocates, and the National Society of Black Engineers.
Dr. Williams holds a Ph.D. in Chemical Engineering from the University of Washington, an M.S. in Industrial Business Management from Lille Business School in France, and a B.S. in Chemical Engineering from Brown University.