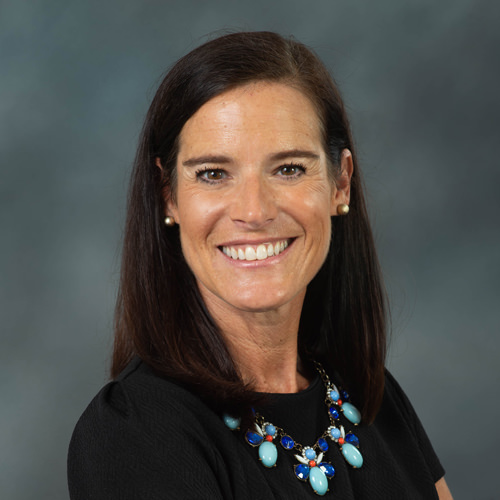 Independent Consultant & Director of Wall Fellows, Coastal Carolina University
Between 2011 and 2020, Eileen established and led Coastal Carolina University's service excellence initiative, Feel the Teal®, created to enhance the university's culture and become more service-oriented and focused on student success. She designed the service excellence program into eight training modules and oversaw all operations within the initiative. Eileen taught university employees and others how to deliver better service within higher education. In 2019 alone, she led 262 customer service trainings for Coastal Carolina University employees, student workers, affiliate groups, and other university stakeholders. She also oversaw the Feel the Teal® Steering Committee and Feel the Teal® Leadership Team at Coastal Carolina University. 
Eileen is back at Coastal Carolina University as of Fall 2023 as a faculty member and Director of the Wall Fellows Program in the Wall College of Business. The Wall Fellows Program is a uniquely designed, two-year leadership program that prepares top students across all majors for high-level careers in major U.S. and international organizations.  
Eileen began her career in the hospitality industry and worked with the American Hospitality Academy for more than ten years before starting her own business, The Meeting Institute, in 2004, which provided various training and development programs in the areas of leadership and customer service within the private sector. Her clients included the U.S. Army, Audi of America, the Myrtle Beach Area Chamber of Commerce Leadership Grand Strand Program, National Recreation Parks Association, and others.