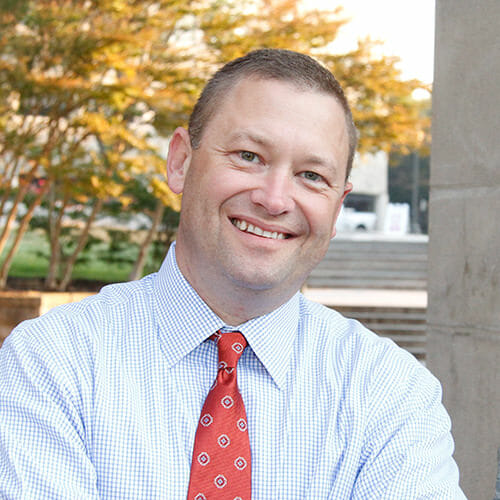 Senior Associate Vice President, Virginia Tech
Assuming his role at Virginia Tech in 2009, Frank leads Virginia Tech's largest auxiliary enterprise with an operating budget well over $100 million. He provides leadership for the following departments: Cranwell International Center, the Dean of Students Office, Dining Services, Fraternity and Sorority Life, Housing and Residence Life, Learning Partnerships, and Student Conduct. He also plays a role in Virginia Tech's Title IX efforts and cares deeply about eradicating sexual violence from college campuses. In addition to his administrative responsibilities, Frank is an associate professor in the higher education graduate program and, from 2013-2018, served as executive editor of About Campus, a national magazine that promotes strengthening the student learning experience in higher education.
Frank's commitment to higher education has been nationally recognized. He was named a fellow of the American Council on Higher Education, a Diamond Honoree by the ACPA—College Student Educators International and honored by the Association of College and University Housing Officers with its Research and Publication Award. As an avid supporter of strengths-based learning, he received the Chip Anderson Inspiration Award for significant contributions in advancing the strengths movement in higher education.