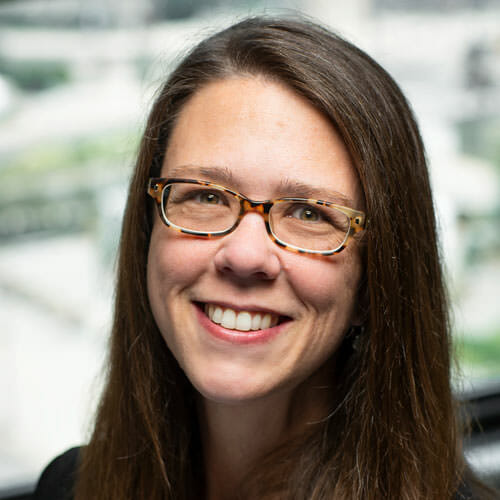 Associate Provost for Transfer Initiatives and Academic Partnerships, Columbia College Chicago
Prior to joining Columbia, Holly was at the University of Illinois at Urbana-Champaign for over 14 years where she coordinated admissions partnerships between the university and several community colleges in order to increase access to higher education for transfer students. By focusing on access and adjustment throughout her career, Holly has worked closely with campus administrations to decrease barriers for students by facilitating campus-wide discussions of how to establish a transfer-receptive culture. In 2018, Holly was awarded the Rising Star award by the National Institute for the Study of Transfer Students recognizing her contributions to the transfer field and her ability to establish rapport, communicate effectively, and foster collaboration with internal and external leadership. Throughout her career, Holly has demonstrated commitment to increasing access to higher education through community college partnerships and supporting initiatives that are integral to increasing opportunities for social mobility.
Holly holds a PhD in Educational Policy, Organization, and Leadership from the University of Illinois at Urbana-Champaign, an MEd in Educational Policy Studies from the University of Illinois at Urbana-Champaign, BS in Business Administration from Illinois State University, AA in Liberal Arts, and an AAS in Business Administration from Parkland College.