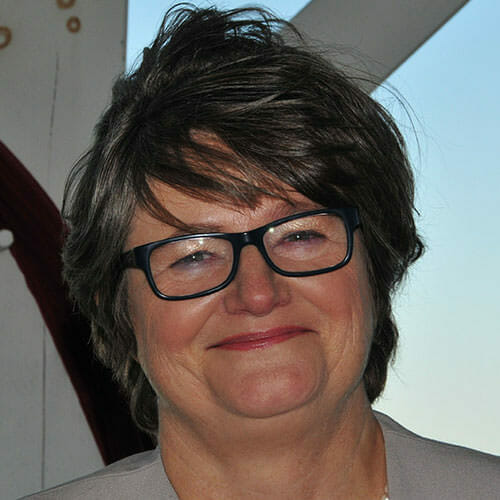 Professor and Dean of the School of Education & Social Policy, Merrimack College
Isabelle has served in multiple leadership positions at institutions of higher education. Over the past decade, she built and led several nationally acclaimed innovative academic programs, both at the undergraduate and graduate levels, on-the-ground and online, that have transformed students, the institutions, and the community. Under her leadership, graduate enrollment in the School of Education and Social Policy at Merrimack College has doubled and undergraduate enrollment has increased 20% in the past three years. As Dean, she also started a nationally recognized Early College program, the Merrimack Institute for New Teacher Support that supports new or current teachers in the region with free monthly workshops, the first competency-based M.Ed. program in Massachusetts, fellowship programs for Master's students, and the first graduate certificates, and CAGS programs at Merrimack College.
Prior to moving to the East coast, Isabelle served as the Associate Dean of the Graduate School and Professional Studies, and a professor of psychology at Creighton University in Omaha, NE. She is the founding director of their innovative and nationally ranked Ed.D. and Master's programs in Interdisciplinary Leadership and undergraduate Honors Program. She also chaired the effort to change the Graduate School by-laws to allow the creation of a department and provide an academic home for the interdisciplinary faculty. As the Associate Dean, she wrote a set of Rank & Tenure guidelines for the graduate school to allow interdisciplinary faculty to be hired and tenured.
She has received numerous teaching and advising awards, including the prestigious Carnegie Foundation for the Advancement of Teaching Nebraska Professor of the Year. She is internationally renowned for her research on the development of cognitive and social-cognitive gender differences, children's rights, and her many articles on the scholarship of teaching and learning. Her research on toys and gender has earned her, among others, invitations from the Obama White House, and Good Morning America. Her findings have been published, among others, in the New York Times Magazine, the Wallstreet Journal, CBS News, and several New York Times bestsellers. She earned her Bachelor's degree from Creighton University in psychology, her Master's from the University of Nebraska – Omaha in Developmental Psychology and her Ph.D. from the University of Nebraska – Lincoln in Educational Psychology and Cultural Studies.