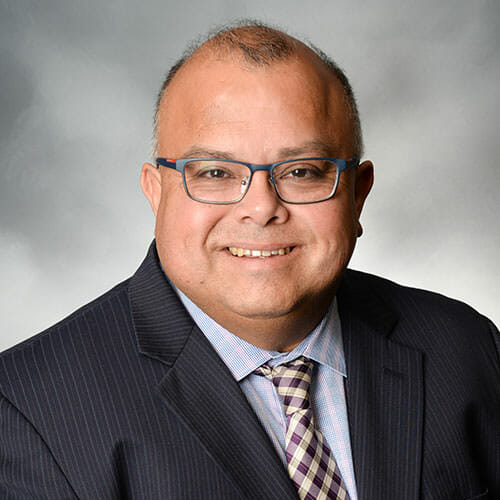 Regional Assistant Vice Chancellor of Student Affairs/Student Success & Dean of Students, University of South Florida, Saint Petersburg
Dr. Jacob Diaz oversees a diverse portfolio of areas including Housing and Residence Life, Student Conduct, Student Outreach and Support, Title IX Services, and the Military and Veterans Success Center. His purpose in our profession is to create a university or college where every student feels empowered to share the fullness of who they are and to help faculty and staff to be more equipped to shape their learning environment so it reflects the institutions aspirations of inclusivity.
Throughout his career, he has served in a variety of capacities such as multicultural affairs, student conduct, housing and residence life, behavioral interventions teams, and Title IX services in both public and private institutions. In each, he has advocated for and led the development of departmental and divisional strategic plans that demonstrate the organization's stated commitment to diversity and inclusion. Dr. Diaz has served as a faculty member teaching undergraduate and graduate courses in intergroup dialogue, leadership and governance of higher education, and community engagement. Dr. Diaz' undergraduate degree in English literature is from the University of California, Santa Barbara. He holds a master's degree in higher education and student affairs and a doctorate in educational leadership and policy studies from the University of Vermont. His dissertation, Marginalized Narratives in the Academy: One Chicanos Story of his Journey in Higher Education, was awarded dissertation of the year by the College of Education. Most notably, he was selected to participate in the Association of State Colleges and Universities (AASCU) Millennium Leadership Institute and Harvard University's Management and Leadership in Education program and was chosen to be a Bill and Melinda Gates Millennium Scholar.