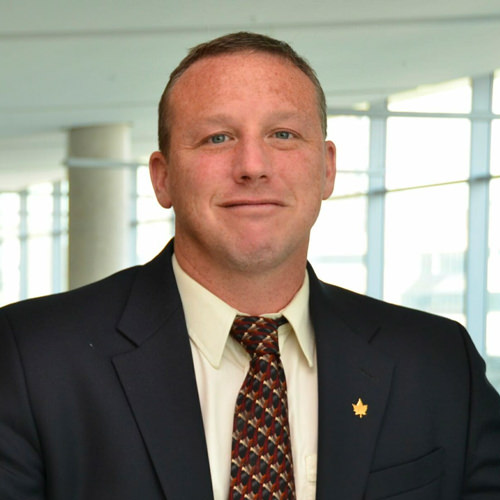 Interim President and Provost, University of the Fraser Valley (UFV)
Dr. James Mandigo is currently the Acting President and Vice-Chancellor at the University of the Fraser Valley (UFV) located in British Columbia, Canada. Prior to arriving at UFV in 2019, James spent close to 20 years at Brock University, where he assumed several roles including Vice-Provost for Enrolment Management and International, and Interim Dean, Associate Dean, and Co-Director for the Centre for Healthy Development. He was a contributing writer for Ontario's 2010 and 2015 Health and Physical Education Curriculum and has conducted workshops with educators and practitioners locally and around the world pertaining to such topics as physical literacy, sport for development and peace, life skills education, and student-centred pedagogy.
James's most recent research and scholarly activity has focused on the role of sport and physical education to foster the development of life skills and the prevention of youth violence in the Central American countries of El Salvador and Guatemala. He has also been a visiting scholar at the University of Tsukuba's International Academy for Sports Studies in Japan and provided a leadership role with the Scotiabank Champions for Health Promoting Schools in the Caribbean islands of St. Vincent, Antigua, and the British Virgin Islands. His research and development activities in this area have been funded by the Canadian Social Science and Humanities Research Council, the International Olympic Committee, and Scotiabank International. James received Canada's Physical and Health Education's R. Tait McKenzie Award in 2015 and was recognized by the Government of El Salvador for his research and development work in that country in 2014.