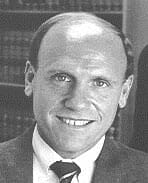 President, The Education Alliance & The Samels Group
Dr. Samels is the Founder and Chief Executive Officer of The Education Alliance and The Samels Group, a full service higher education consulting firm. He is also the founding partner of Samels Associates, a law firm serving independent and public colleges, universities, foundations, non-profit, and for-profit higher education organizations.
Dr. Samels has served on the faculties of the University of Massachusetts and Bentley College, and as a guest lecturer at Boston University and Harvard University. He holds a bachelor's degree in Political Science, a master's degree in Public Administration, a Juris Doctorate, and a doctoral degree in Education.
His publications include scholarly works appearing in such journals as the Chronicle of Higher Education, The Christian Science Monitor, The London Guardian, and The Boston Globe, among many others. He is the co-author of Merging Colleges for Mutual Growth (Johns Hopkins), and First Among Equals: The Role of the Chief Academic Officer (Johns Hopkins). Dr. Samels has consulted on projects and presented research papers at academic institutions and ministries of education around the world.