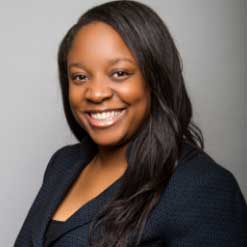 Chief Experience Officer, Office of the Provost, Sam Houston State University
Jeanine Bias has spent her entire professional career in Higher Education Administration including Student Affairs, Compliance and Academic Affairs. Currently, she serves as SHSU's Chief Experience Officer (CXO) who works with university stakeholders, reviews goals, values and day-to-day practices, and better aligns them to the university mission. As CXO, she aims to create a community where members of the organization understand how they can contribute to the organization's overarching priorities and enjoy collaboration among multiple areas of the organization. Her responsibilities include devising strategies and policies to help the institution create positive, meaningful student experiences. Her role comprises planning, overseeing, and developing programs that allow the organization to cultivate student-centric culture by formulating intentional access, retention and success initiatives. She also supports university leaders and hiring supervisors at all levels regarding efforts to recruit and retain faculty and students from a broad range of backgrounds including the development of faculty success initiatives.
Jeanine's passion for civic engagement and student development has motivated her throughout her career spanning almost 20 years. She has a wide range of experience and expertise in multiple areas of higher education including admissions, recruitment, leadership development, advising/mentoring, event coordination, diversity, compliance, and policy development/implementation. Jeanine is recognized as a subject matter expert and consultant in several topics including organizational change, hiring (and retaining) underrepresented groups, unconscious bias and inclusive best practices.
Originally, from San Antonio, TX, Jeanine is a proud alumnus of Sam Houston State University and Texas Southern University where she received a Bachelor of Arts degree in Political Science and a Master of Public Administration degree respectively. In her free time, Jeanine enjoys traveling and spending time with loved ones.