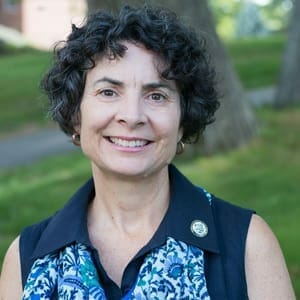 Leadership Development Specialist
Jeanne has over thirty years' experience in academia. She specializes in developing materials and programs for emerging and experienced leaders in higher education. At the University of New England in southern Maine, she served as Dean of the College of Arts and Sciences for eight years before finishing her university service as Associate Provost for Student Success. Before that, Jeanne served Miami University (Oxford, OH) for 19 years. There she served in roles including Interim Dean and Executive Director of Miami's Middletown Campus, Director of International Studies, and Professor of Political Science and International Studies.
Jeanne is the author of The Balancing Acts of Academic Leadership: A Guide for Deans and Department Heads (Rowman & Littlefield, 2021). She is an active member of the Council on Colleges of Arts and Sciences, the Higher Education Research Service (HERS), and Academic Impressions. She leads professional development seminars, workshops, and one-on-one coaching sessions in the areas of leadership development, the unique challenges of academic leadership, administrative-faculty relations, strategic planning, and other topics facing academic leaders today.
A Phi Beta Kappa graduate of Bucknell University, Jeanne earned a Ph.D. in political science from The Ohio State University. Her scholarly research focuses on comparative foreign policy, especially in less-developed and small states. She is author or editor of five books and many journal articles and conference presentations. She has conducted research and taught university courses in Latin America, the Caribbean, Asia, and Europe. Fluent in Spanish, she has lived and worked in Colombia, Ecuador, Luxembourg, and Scotland, in addition to her current home in Saco, Maine.