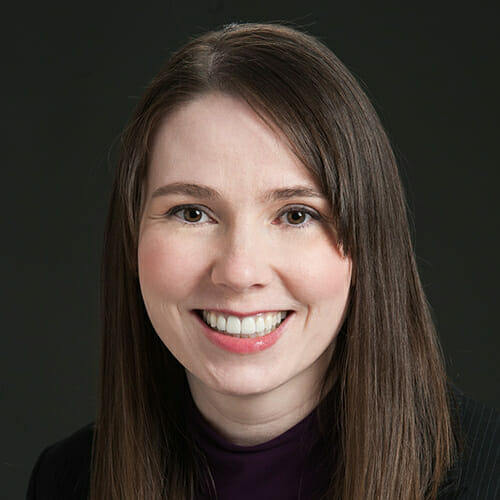 Jill M. D. Motschenbacher, M.Ed., Ph.D.
Associate Director of the Office of Teaching and Learning, North Dakota State University
Dr. Jill Motschenbacher has been with North Dakota State University since 2014 and has been with the Office of Teaching and Learning since 2016. Her professional focus involves educational program development and management, instructional improvement projects, assessment program implementation, science, technology, engineering, and math (STEM) educational reform, and university-wide administrative initiatives at North Dakota State University. Motschenbacher works to provide opportunities for faculty, instructional staff, and graduate students to advance in individual- and discipline-focused scholarship in the area of teaching and learning, with an aim of creating pathways that lead to student success, professional development, and institutional transformation. Motschenbacher currently serves as a co-PI for the National Science Foundation-funded Gateways-ND grant (2015-2020), which provides training, mentoring, and peer support for STEM faculty and instructors across the university in student-centered teaching practices and teaching quality improvement.
Motschenbacher received her Ph.D. (2012) in Crop, Soil and Environmental Sciences, with a major in Soil Physics and a focus in the biogeochemical cycling and sustainability of rice-based cropping systems, from the University of Arkansas. She completed an M.Ed. (2007) in the Administration of Higher Education and a B.S. (2006) in Agribusiness, with a minor in Environmental Science, from Middle Tennessee State University. In addition, Motschenbacher completed various engineering schools in the U.S. Navy and served for four years (1996-2000) aboard the USS Sacramento (AOE-1) as an Interior Communications Electrician. Prior to transferring to North Dakota State University, she completed a research and extension education postdoc in the Department of Agricultural and Biosystems Engineering at Iowa State University and two United States Agency for International Development (USAID) food security-based projects in rice mechanization and maize postharvest production losses in Wang'uru, Kenya and Iganga, Uganda.