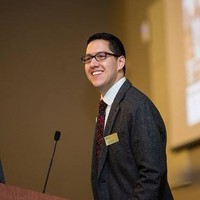 Senior Partnerships Manager, Partnership for College Completion
Joe recently joined the team of Chicago-based nonprofit Partnership for College Completion. He advises and consults with community colleges and four-year universities who participate in the Illinois Equity in Attainment Initiative, a cohort-based program with a goal to narrow graduation gaps that persist among Black, Latinx, and low-income students across partner institutions.
Prior to this role, Joe spent eight years at Loyola University Chicago engaged in student diversity initiatives. He was responsible for leading a department tasked with multicultural education, mentorship, and fostering social belonging for students from underserved communities including first-generation, students of color, LGBTQIA, and undocumented students. Joe developed expertise in cultural competency training and development for students, staff, and faculty across Loyola's Chicago lakeside and global campuses. He also integrated a strengths-based approach to mentoring students and cultivating classroom and co-curricular spaces where marginalized students can be successful. At Loyola, Joe served on the Dreamer Committee advising the University President on policies and practices necessary to effectively meet the needs of undocumented students. He facilitated the Share the Dream Undocumented Student Ally training designed to equip stakeholders with greater fluency around issues affecting undocumented immigrants and families.
Joe earned his B.S. in Marketing at Georgetown University and a M.Ed. in Student Affairs from the University of California-Los Angeles. He has over 10 years of experience engaged in college access, admissions, residence life, and student retention. As a student affairs administrator, Joe was active in NASPA – Student Affairs Professionals in Higher Education – serving the Midwest Region and the Latinx/a/o Knowledge Community.