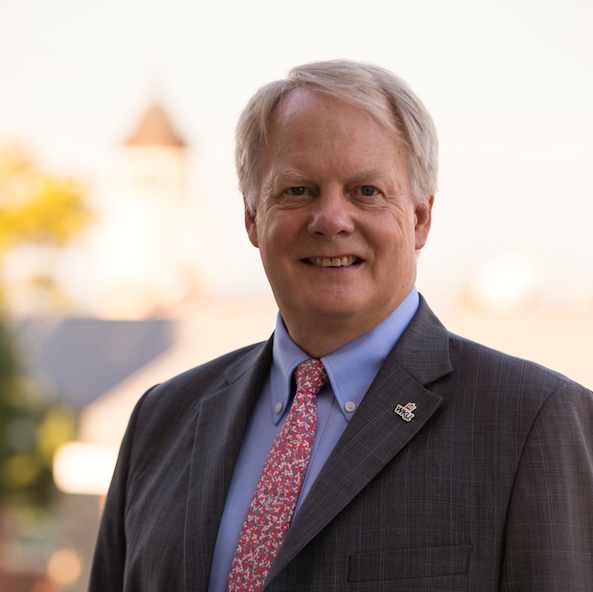 Associate Provost for Global Learning and International Affairs, Western Kentucky University
A relentless explorer, John has over 25 years of experience in international education and has taught and lived in 4 countries including Belgium, Morocco, Japan and the United Kingdom. After receiving a bachelor's degree in French and international relations from the University of Nebraska at Lincoln, John served as a Peace Corps Volunteer teaching English at a university in Morocco. Upon completion of his service, he received a master's in international management from the Thunderbird-American Graduate School of International Management at Arizona State University.
As the Associate Provost for Global Learning and International Affairs, John is responsible for WKU's comprehensive international efforts including international student recruiting and support services, study abroad and exchange programs, international programs and scholar development, strategic partnerships and agreements, and other global engagement activities. John also oversees partnerships and collaborations with sponsored international student agencies and government entities and serves as the liaison between ESLi and WKU.
Prior to his arrival at WKU, John has held leadership roles with IES Abroad, the University of Texas Austin and the University of Colorado.
He focuses on long-term, multi-level strategic engagement for Western Kentucky University students and academic departments with universities, governments and agencies around the world to provide high-value educational opportunities. His work centers around intercultural learning and student growth through international education program design, strategic partnership development, marketing, risk management, implementation and evaluation.