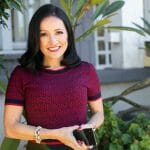 Digital Engagement and Leadership Speaker, Author, Consultant & Coach, Florida State University Research Associate & Leadership Instructor
Dr. Josie Ahlquist is a digital engagement and leadership researcher, speaker, and consultant. She teaches teens, young adults, education professionals, and campus executives how to humanize technology tools and prioritize building online community.
She also serves as a research associate and instructor at Florida State University, creating curriculum to build digital literacy and leadership skills for undergraduates up to doctorate level students. She is extensively published and maintains an active blog and podcast (Josie & The Podcast), which have received accolades from EdTech Magazine, Inside Higher Ed and the Chronicle of Higher Education. Her book, Digital Leadership in Higher Education: Purposeful Social Media in a Connected World, comes out in July 2020.
Josie received her doctorate from California Lutheran University in Higher Education Leadership, Masters in Education from Northern Arizona University. She majored in sociology and human development at South Dakota State University.