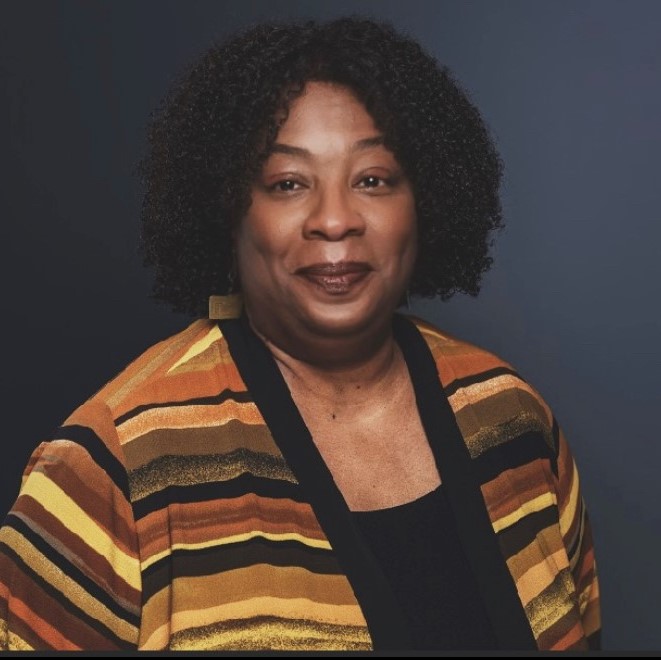 Vice Chancellor for Diversity, Equity & Inclusion, Indiana University-Purdue University Indianapolis
Karen L. Dace is vice chancellor for Diversity, Equity & Inclusion at Indiana University-Purdue University Indianapolis (IUPUI). Previously, she served as Deputy Chancellor for Diversity, Access & Equity at the University of Missouri-Kansas City and Associate Vice President for Diversity at the University of Utah. She holds a tenured faculty appointment in Communication Studies and is an adjunct professor in Africana Studies at IUPUI.
Dace had a joint faculty appointment in the Department of Communication and in the Ethnic Studies Program which housed American Indian Studies, Asian Pacific American Studies, African American Studies and Chicana/o Studies while at the University of Utah. She served Director of the Ethnic Studies Program with a faculty of 20-25 tenure-track scholars as well as Director of African American Studies at the University of Utah. As the Associate Vice President for Diversity at the University of Utah, the following offices reported to Dr. Dace: Women & Gender Studies Program; Ethnic Studies Program; American Indian Resource Center; Utah Opportunity Scholars; Center for the Study of Empowered Students of Color; Center for Ethnic Student Affairs; LGBT Student Center; and the Utah Math, Engineering and Science Achievement K-20 Consortium.
As the campus' first Chief Diversity Officer at the University of Missouri—Kansas City, Dace introduced a number of initiatives designed to enhance community-campus relations including the Cesar Chavez, Martin Luther King and Pride Lectures, as well as the First-Year Book and Lecture Program. Additionally, she revamped the tenure-track search process and instituted a faculty retention program to ensure the university held on to faculty.
Dr. Dace's research and teaching experience includes gender and race relations, intercultural communication, conflict management and decision-making. In 2012, she edited, and contributed two chapters to, Unlikely Allies in the Academy: Women of Color and White Women in Conversation (Routledge), a book that brought together 10 women of Color and 10 White women to discuss the challenges, barriers and successes in creating alliances across race in university settings. A native of Chicago, Dr. Dace earned bachelor's and master's degrees from the University of Illinois at Chicago and the doctorate in Communication Studies from the University of Iowa.
Under her leadership at IUPUI, the Division of Diversity, Equity and Inclusion introduced research-based initiatives and programs to assist in the development of a welcoming campus for all students, staff, faculty and community members including:
· Senior Leadership Reading Programs—engaging Vice Chancellors and Deans in semester and yearlong reading and discussions of equity-related texts including An Inclusive Academy, How to Be an Antiracist, Presumed Incompetent and Critical Whiteness Praxis in Higher Education;
· The White Racial Literacy Project—a campuswide (inclusive of senior leaders) initiative to provide tools necessary for combating racism to White allies;
· Implicit Bias Training—required training for all senior-level search committees;
· Campus Climate Survey—an exhaustive survey of students, staff and faculty administered every four years used to better understand challenges and barriers to an inclusive climate and in the development of initiatives to address those challenges;
· Campuswide Diversity Plan;
· Anti-Racism Committee—designed to enhance current and introduce new programing to combat racism;
· Chancellor's Diversity Lecture Series—bringing campus and community members together to learn about and discuss important issues from the world renown experts including Kimberlé Crenshaw, Sonia Nazario, Noor Tagouri, Wade Davis, Winona LaDuke, Wes Moore, Pedro Noguera, Anand Giridharadas, David Williams, Juju Chang, Haben Girma, Ijeoma Oluo, Ibram X. Kendi;
· Staff and Faculty Reading Program—semesters and yearlong reading and discussions of race and equity texts including How to Be An Antiracist, So You Want to Talk About Race.
A frequent presenter at the National Conference on Race and Ethnicity in Higher Education (NCORE), Karen Dace has been invited to give lectures on her book, research and issues related to equity and inclusion in higher education and beyond for the New York City Junior League, North American Food Equipment Manufacturers, Mid-Atlantic National Association of Campus Activities Conference, North Carolina State University, Purdue University, Missouri State University, Texas Christian University, University of Wisconsin, University of North Texas, Arizona State University, Fresno State University, University of Colorado, Northern Illinois University and the Higher Education Leadership Institute for Women (HERS). Karen Dace is a proud member of Alpha Kappa Alpha Sorority, Incorporated.