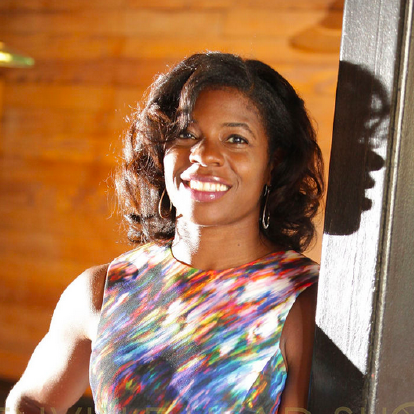 Chief of Staff, Adler University
An accomplished leader and emerging higher education scholar, Kyra Lobbins plays a key role in the overall leadership, direction, and national reputation of Adler University – a graduate institution uniquely dedicated to advancing social justice.
As Chief of Staff, Kyra provides support and counsel to the President and key leaders across Adler's three-campus system – with a focus on operations and administration, institutional advancement, and development of the Board of Trustees.
Kyra joined Adler in May of 2021, after an 8-year tenure at Clemson University – most recently serving as the deputy chief of staff in the Office of the President. During her time at Clemson, Kyra served as a member of the University's Executive Leadership Team, working closely with their President and Chief of Staff along with other leaders across campus on strategic initiatives in student recruitment, academics, communication, alumni engagement, diversity and inclusion, fundraising, and university operations.
Prior to that, Kyra served as Director of the President's Leadership and Strategic Initiatives, which included developing and overseeing the President's Leadership Institute (PLI). She has spoken nationally on PLI's success and popularity with faculty and staff at Clemson and has consulted with other universities about creating a similar model. Kyra also worked with top business and industry leaders as coordinator of the President's Advisory Board. She was named to the Greenville Chamber Advisory Board in 2018; South Carolina's Ten at The Top Board of Directors and the Clemson Chamber Board in 2019; and she was recognized as one of Greenville's Best and Brightest 35 and Under in 2019.
Kyra is currently working on her Ph.D. in educational leadership. She previously earned an MBA from the University of Akron in 2015, a master's in sport management from Northern Illinois University in 2011, and a bachelor's degree in communication in 2008.