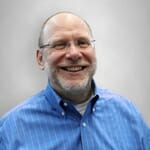 President, Campus Strategies, LLC
Larry's consulting interests cover a wide range of topics, including higher education budgeting, strategic planning, accounting, and finance. He writes and speaks frequently on these topics. He is the author of A Guide to College and University Budgeting: Foundations for Institutional Effectiveness and has co-authored several publications including Presidential Transitions: It's Not Just the Position, It's the Transition.
Immediately prior to establishing Campus Strategies, LLC, Larry served as senior vice president and treasurer of the National Association of College and University Business Officers (NACUBO). He joined NACUBO after spending twenty years in higher education financial administration. In his last campus position, he served as the University of Louisville's chief financial officer. Before that, he held administrative appointments with the University of Chicago, the School of the Art Institute of Chicago, and the University of Virginia.