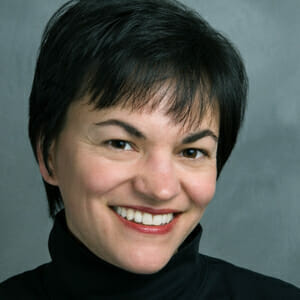 Director of Scholarly Writing Program, Indiana University
Laura Plummer directs the Scholarly Writing Program (SWP), under the auspices of the Vice Provost for Faculty and Academic Affairs, at Indiana University. The SWP supports faculty as they write for publication, and by extension, for promotion and tenure; its goal is to retain faculty, particularly women and women of color, to promote and share strong writing practices among faculty, and to build a community of faculty writers on campus. In the current year, the SWP coordinates 20 faculty writing groups for over 200 IU participants.
For fifteen years before joining the VPFAA office, Laura directed the Campus Writing Program, Indiana's Writing Across the Curriculum program, which assists faculty in using writing to teach and administers the campus writing center; she has also designed myriad new faculty orientation programs, and is the past Executive Director of Indiana's Patten Foundation. Laura holds an AB from Kenyon College and a doctorate in 19th-century literature from IU.