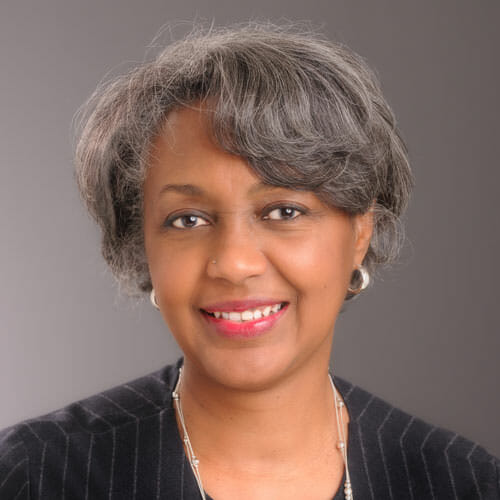 Vice President for Inclusion and Institutional Equity at Towson University
Leah provides the leadership and vision for creating a more inclusive campus for students, faculty, and staff, who works collaboratively with all members of the campus and surrounding community. She is a recognized leader and popular keynote speaker who has created innovative programs and initiatives, led policy development and strategic planning efforts and has designed and led a variety of different DEI training programs. Her work has directly influenced recruitment and retention endeavors for academic institutions and businesses. With more than 30 years of experience working in higher education, business, healthcare, and community organizations she is recognized for promoting and creating diverse, equitable, and inclusive organizations. Her areas of specialization include personnel development, recruitment, retention, disability awareness, cultural competency, student success, and higher education leadership. Leah is a skilled trainer, mediator, and certified coach who facilitates dialogue surrounding difficult issues and supports conflict resolution efforts.
Before joining Towson University, Leah was the Special Assistant to the President and Chief Diversity Officer at the University of Mary Washington in Virginia, where she oversaw the institution's diversity and inclusion efforts, Title IX, and student success programs and college access programs for underrepresented students. She also spent many years working at Gallaudet University leading the university's first minority student affairs office.
Leah obtained her Ph.D. in Counseling and Personnel Services from the University of Maryland, College Park; Master's degree in Rehabilitation Counseling from the University of Arizona and a Bachelor's degree from Western Maryland College in Art/teacher education.