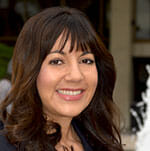 Director, Career Center, Cal State Fullerton
Elizabeth Zavala-Acevez, Ph.D. is an experienced career services professional with over 15 years of experience working within Higher Education. As the Director of the Career Center at California State University, Fullerton she provides strategic direction to all facets of the Career Center, is involved with several programming efforts that pertain to CSUF's retention cluster, and serves as the lead on career readiness within the university's Student Success Team structural framework. As a career services professional she has been actively involved in the Mountain Pacific Association of Colleges and Employers (MPACE), and previously served as a Board Member for the association, co-chaired the 2015 annual MPACE professional conference, and was awarded the NACE Management Leadership Institute Scholarship by MPACE in 2013.
Elizabeth's involvements also include being an active member of the National Association of Colleges and Employers (NACE) and has been selected and attended both the NACE Leadership Advancement Program and the Management Leadership Institute. Additional professional memberships and involvements include the National Career Development, Association and the National Association of Student Personnel Administrators (NASPA). As a professional in higher education, she was also awarded the NASPA Region VI Mid-Level Student Affairs Professional Award in 2015. She has a B.S. in Human Services from CSUF (2002), an M.S. in Counseling with a Concentration in College Counseling from the University of La Verne (2005), and a Ph.D. in Education with an emphasis in Higher Education and Student Affairs from Claremont Graduate University (2014).