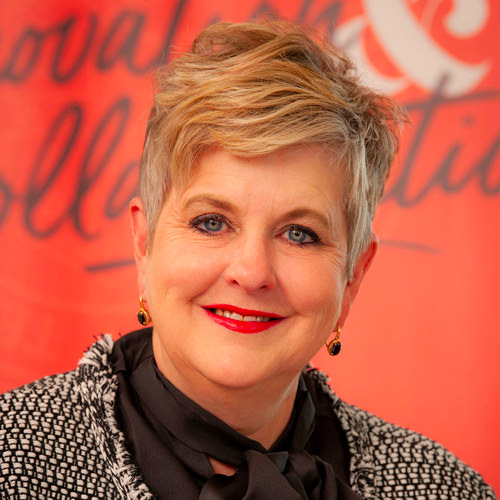 Lori Rice-Spearman, Ph.D.
President, Texas Tech University Health Sciences Center
Lori is the ninth President of Texas Tech University Health Sciences Center and the first female president in the Texas Tech University System.
She joined TTUHSC in 1987, and has held multiple leadership positions during her tenure with the university, including Dean of the School of Health Professions and Provost and Chief Academic Officer.
Lori led TTUHSC through an unprecedented global health pandemic. This required the transition of all on-campus academic instruction to online and a workforce of more than 5,000 on six campuses to remote operations. During this time, the university's team members led collaborative efforts to produce personal protective equipment for its front-line health care team and providers across the region. They also played vital roles statewide in supplying viral transport medium for COVID-19 testing and conducting a national study on convalescent serum as a treatment option for the disease.
As President of TTUHSC, Lori oversees a complex, multi-campus institution with Lubbock as the administrative center, and with regional campuses at Abilene, Amarillo, Dallas, Midland, and Odessa. TTUHSC is committed to regionalized, educational experiences provided across six schools that deliver quality education, research, patient care, and community service programs to meet the health care needs of West Texas, which in total is comprised of 108 counties and represents 50% of Texas' land mass. TTUHSC graduates the most health care professionals in the state of Texas, who are serving patients and driving medical discovery in tangible, life-changing ways – both for the 3 million people in TTUHSC's immediate service area and around the world.
Lori has numerous publications in peer-reviewed journals and is recognized nationally as an innovator in health professions education. She has served as an accreditation reviewer and site visitor for the National Accrediting Agency for Clinical Laboratory Sciences and the Commission on Accreditation for Physical Therapy Education. She is an alumna of the School of Health Professions' first class in the Clinical Laboratory Sciences program and earned her master's and Ph.D. from Texas Tech University.
A West Texas native, Lori is honored to continue serving Texas Tech University Health Sciences Center based in a region she knows and loves. She is committed to advancing TTUHSC's mission to make an even greater impact in West Texas and worldwide under her vision to transform health care through innovation and collaboration.