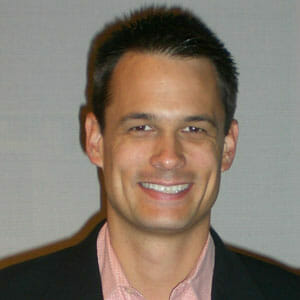 Category Product Manager, Steelcase Education Solutions
Mark Walters is responsible for the product development and marketing of Steelcase products for secondary and higher education learning environments. Mark uses his diverse background to lead teams in creating product solutions that support improved student engagement wherever learning happens.
Since 2012, Mark has been applying design thinking principles to solve problems specific to library and student commons spaces on campus. Along with the Workspace Futures team at Steelcase, he has spent hundreds hours observing student behavior in scores of libraries and student commons spaces across the United States. Insights gained from this work have not only informed the development of products like Brody™ and Thread™, but have also influenced the design of effective learning spaces at Universities like Grand Valley State. Mark has a Master's degree in Business Administration from Western Michigan University.