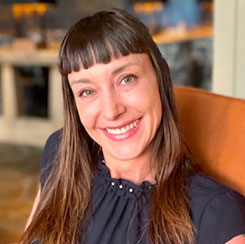 Director of Donor Relations, University of Chicago
Mary has worked in the field of stewardship and donor relations for 15 years, beginning at the University of Illinois Foundation in 2006. In 2009, she joined the University of Chicago's Donor Relations team, leaving in 2012 to become Director of Alumni Relations & External Engagement for Loyola University's Health Sciences Division. Mary next managed stewardship for a portfolio of corporate and foundation donors at YMCA of the USA, the national resource office for local YMCAs across the globe. Mary returned to the University of Chicago in 2016 to serve as Director of Donor Relations, leading the Donor Relations team in their work to create meaningful donor experiences that deepened relationships with the University.
Mary is an active member of the Association of Donor Relations Professionals (ADRP) and chaired the 2018 International Conference in St. Louis as well as the 2019 International Conference in Miami. Currently, she serves as Chair of the Education Committee and is an ex officio member of the ADRP Board of Directors.