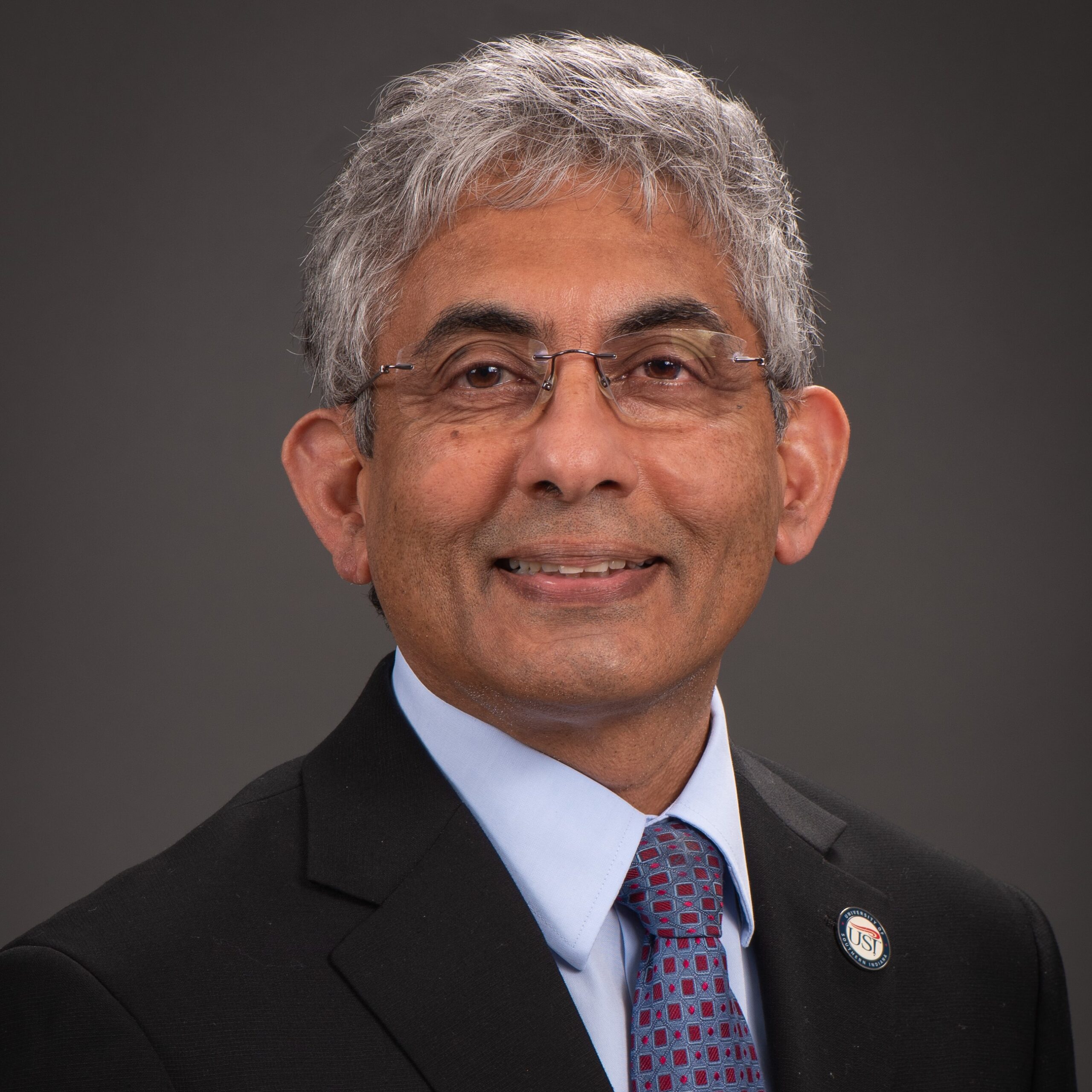 Provost, University of Southern Indiana
Mohammed Khayum serves as the provost at the University of Southern Indiana (USI). As the chief academic officer, he provides administrative leadership and oversight for all academic components of the university, including outreach and engagement and the Center for International Programs. Prior to his service as provost, Khayum served as the dean of USI's Romain College of Business from 2006 to 2018. He first joined the USI faculty in 1991, and has served as a professor, department chair, and associate dean.
Khayum's professional interests based on insights from his various academic appointments include organizational problem-solving and the impact of communication and information technologies on entrepreneurship in the 21st century. He has also conducted economic impact studies for businesses and nonprofit organizations in the Evansville tri-state area and regularly shares his perspectives about regional economic developments in Evansville, Indiana. Khayum has a bachelor's degree in economics from the University of Guyana and master's and doctoral degrees in economics from Temple University (PA).