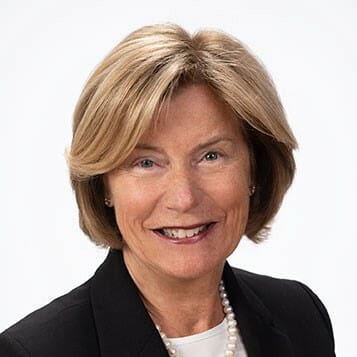 Chair of the Higher Education Group at White & Williams LLP
For more than 25 years, Nancy has represented colleges and universities in matters related to faculty, staff and students. She understands the unique challenges that exist on campus and is recognized for her depth of experience in analyzing and problem-solving controversial matters. She has litigated tenure-related disputes, academic integrity matters, student conduct cases and staff terminations. She provides proactive advice and counsel to her clients to assist them in resolving education and employment issues and making significant decisions. Nancy also leads investigation teams for educational institutions; Nancy and her team conduct prompt, thorough and confidential internal investigations on issues related to compliance, personnel, and sexual misconduct. She is a certified Level 2 ATIXA Civil Rights Investigator.
As evidenced by the awards she has received and programs she participates in, Nancy takes an active role in the legal and local community. She has been appointed as the Woman Governor to the Pennsylvania Bar Association and represents the interests of women lawyers in Pennsylvania. She also serves as the Chair of the Diversity Team for the Pennsylvania Bar Association. She has been selected in a survey of her peers as a Pennsylvania "Super Lawyer" and included in The Best Lawyers in America. She has received the Athena Award from the Greater Lehigh Valley Chamber of Commerce and the Take the Lead Award from the Girl Scouts. Most recently, she received the Anne X. Alpern Award from the PBA Commission on Women in the Profession, which is presented to a Pennsylvania woman attorney who demonstrates excellence in the legal profession and who makes a significant professional impact on women in the law.