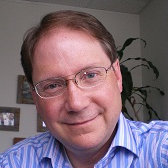 Director of Organizational and Professional Development, University of South Carolina
Nathan served as the Director of Organizational and Professional Development at the University of South Carolina from 2011 until 2023. He has over 35 years of experience in the fields of organizational development and performance improvement. His primary areas of focus were organizational assessment, supervisory and management development, process improvement, and individual and group performance enhancement.
Nathan led efforts to identify work climate and employee engagement issues and develop strategies to enhance both employee performance and satisfaction. He designed organizational planning and problem-solving sessions and provided leadership, conflict resolution, team development training and executive coaching. He also facilitated strategic planning, team development, goal setting and metric development sessions.
At USC, he created and facilitated the Pipeline for Academy Leadership (PAL) program, oversaw the university's staff professional development and training operations, and led organizational development activities across the Columbia campus. In addition, Nathan has consulted with over 70 public, private, and non-profit organizations on organizational performance issues since 2008 through his company Strong Performance-Based Solutions.
His favorite saying is: "Ideas compete, people collaborate."